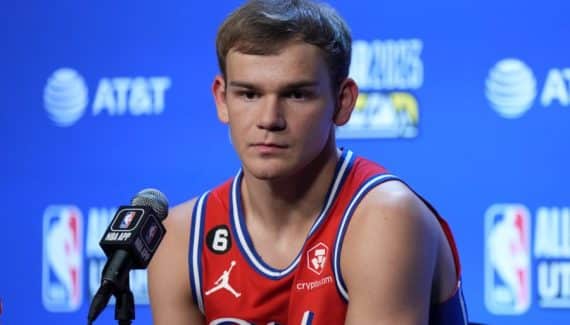 Phenomenon winner of the last dunks contest, Mac McClung is having a hard time finding his place in the NBA.
Still a free agent, he has just signed a partially guaranteed contract with Orlando, which is probably an invitation to the "training camp", which could lead to a "two-way contract".
Is that the Magic already has 15 players under contract, including 14 with a guaranteed contract. The 15th is Jonathan Isaac, whose $17.4 million salary is only partially guaranteed for now…
But there is still a "two-way contract" to be offered in Florida and Mac McClung could therefore be a candidate for this lease, which makes it possible to shuttle between the NBA and the development league.
A league he knows well since he had 19.8 points and 4.9 assists in 31 games this season.
After his particularly notable Slam Dunk Contest, Mac McClung had joined the Sixers for the end of the season, but he had ultimately played only two games under their tunic in the major league.
The 24-year-old point guard/back will still have competition for this last jump seat, however, since Orlando has also invited Trevelin Queen, the former G-League MVP, to his training camp…