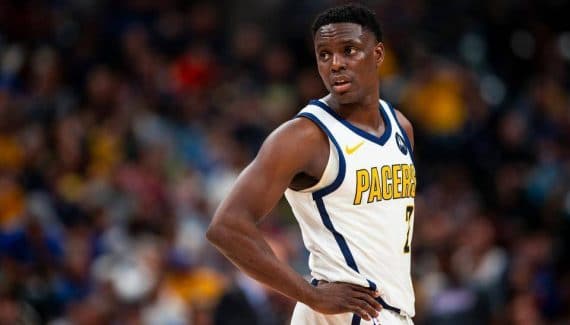 After Joe Johnson and Lance Stephenson, not to mention Isaiah Thomas with whom he will evolve, Darren Collison is the last "returning" to take advantage of the emergence of cases of Covid-19 in the NBA to integrate a workforce.
At 34, the former leader of the Pacers, Kings, Clippers, Mavericks and Hornets indeed initials a ten-day contract with the Lakers, just before Christmas. A nice gift for this Californian of origin, passed by the university of UCLA and who had not been seen in the league since his second visit to Indianapolis, in April 2019.
Another Los Angeles signing announced by ESPN, for the "Christmas Day Game" tomorrow night against the Nets: that of Stanley Johnson. A 25-year-old winger, 8th choice in the 2015 Draft, who never managed to truly launch his career.
If they want to catch the eye of their new leaders, there will therefore be no time to waste for Darren Collison, time associated with "Purple & Gold" during his retirement, which he had taken to offseason 2019 in order to devote himself to religion, but also for Stanley Johnson, who will find a LeBron James with whom he had sintered during his rookie season.
Both will have to prove themselves quickly, within this team of the Lakers currently in the hard (four defeats in a row) and deprived of Anthony Davis, Trevor Ariza, Kendrick Nunn and Kent Bazemore. In addition to Malik Monk, Avery Bradley and Austin Reaves, however in "game-time decision" for this duel against Brooklyn.