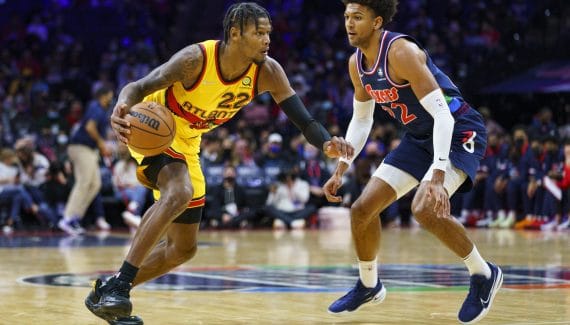 The Knicks and Hawks were likely to make trades to revive themselves, after a disappointing first half of the season. The two franchises have therefore pressed the button.
ESPN tells us that New York is sending Kevin Knox and a 2022 Draft first round (protected via Charlotte) to Atlanta while Cam Reddish is doing the opposite. The Knicks also recover Solomon Hill (injured until the end of the season) and a second round of Draft 2025.
The Hawks, who also spoke with the Pacers, wanted a first round draft or a young player in exchange for their winger. They thus won their case even if Kevin Knox (22), very disappointing and less and less used over the seasons by the Knicks, will not solve Atlanta's problems alone this season.
We can even imagine that, as he is at the end of his contract and arrives with a first round of Draft, he could very quickly pack his bags again…
For Tom Thibodeau, the arrival of Cam Reddish can be a good pick. The latter has talent and can serve off the bench with his offensive qualities. But there too, the Knicks have probably not found the miracle solution with him, while he will still find his former teammate with the Blue Devils, namely RJ Barrett.
New York is including Kevin Knox in trade to Atlanta, sources tell ESPN.

— Adrian Wojnarowski (@wojespn) January 13, 2022