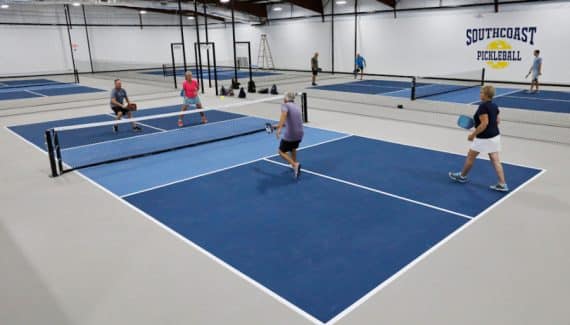 Pickleball is definitely popular with NBA players. After LeBron James and Draymond Green, Kevin Durant is in turn investing in this racket sport, a cousin of tennis and badminton, which aims to have 40 million players by 2030.
The Nets player and his business partner, Rich Kleiman, announced on Thursday that their company, Thirty Five Ventures (35V), had purchased a creative team within the Major League Pickleball. The amount of the transaction was not disclosed.
" We look forward to building this team from the ground up, and working to elevate the sport and the league to unprecedented levels. We get a blank page of opportunities because it is a sport that is growing every day says Rich Kleiman, whose business partner was recently filmed practicing.
In recent weeks, Major League Pickleball has signed a number of high-profile owner athletes including, in addition to NBA owners, NFL stars Tom Brady and Drew Brees. As part of the expansion of this league for next year, the "MLP" will add four teams to bring the total to 16, double the number of its tournaments to six and offer two million dollars in prizes.
According to a recent report by the Sports and Fitness Industry Association, nearly 5 million Americans would have played pickleball in 2021.