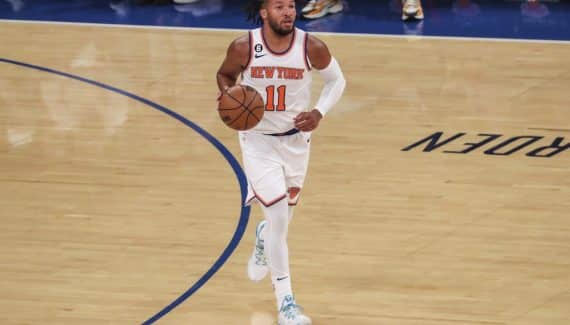 A satisfied Tom Thibodeau is rare. Especially for a year. And yet, the Knicks coach greatly appreciated the performance of his players this night against the Pistons.
" There were a lot of good things, like the start of the game, and I liked the way we started the third quarter, with selflessness, and it starts with Jalen [Brunson]"said the Knicks coach. " When he throws us and we manage to make defensive stops, move up the field and share the ball, then the game becomes easy for everyone.. »
It is true that Jalen Brunson changes a lot of things, through his aggressiveness and his leadership. He imposes immediately, and his teammates accept it. He signs 16 points at 7 of 9 on shots, with 5 assists and only one lost ball in 20 minutes.
" It's a preseason game, and it doesn't count for anything, but I prepared like it was a real game. » explains Jalen Brunson. " That's how I approach every game. It went well. I'm glad we won, and we're on the right path. There are a lot of things you can improve on, and I'd rather learn from a win than a loss. »
"We know that people doubt us"
It should be remembered that Jalen Brunson arrives on conquered ground since his father is part of the staff of Tom Thibodeau, and that they are close to President Leon Rose. There is a leadership position to take after a failed season, and he is already assuming his responsibilities. Like those to make prognoses lie.
" I don't think our ambitions are lower. I think it starts in the locker room: how to take this type of information? he replies about the predictions that don't see them in the playoffs. " We know that people doubt us. How do we prove to ourselves that we are the team we want to be? »
For Tom Thibodeau, the basis for working is there with a less gluttonous Julius Randle or a more focused Fournier in defense, and we have to move forward.
" Listen, it's the first pre-season game, and we're not going to get carried away… warns Tom Thibodeau. " There are a lot of things we need to fix and improve, but this is a good first step. It gives us a baseline to know where we are. And there is a lot of work to be done for the future."