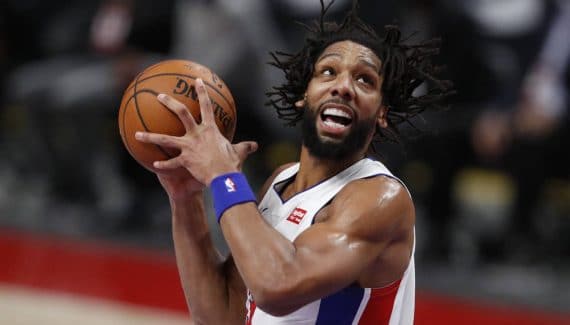 Announced upon his exit from Duke as one of the future dominant pivots of the NBA, Jahlil Okafor will finally never live up to expectations, during his six seasons played in the Great League (10.4 points and 4.7 rebounds on average, in 247 games, 54% on shots and 68% on throws).
The fault, in particular, to several injuries, but also to his defensive weakness and his "old school" interior profile, in this NBA which now gives pride of place to shooters and players as versatile as they are athletic. All that is not the native of Chicago, among the main victims of the evolution of the game.
It is therefore hardly surprising to learn by Sportando that Jahlil Okafor is about to fly to China, in order to engage with the Zhejiang Guangsha Lions. A destination that will allow him to stay in shape and regain self-confidence, with a view to a potential spring return to the United States, for the playoffs, when the Chinese season is over.
It remains to be seen whether, after the Sixers, the Nets, the Pelicans and the Pistons, a new NBA franchise will really be ready to relaunch the 3rd choice of the 2015 Draft, endowed with golden hands, but who can never really aim better than " a role of second, if not third, rotation to position 5.