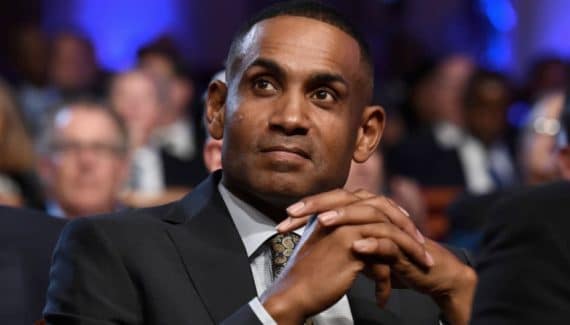 The gap between Team USA and the rest of the world has gradually diminished over the past twenty years. The Americans have thus punctuated their summer campaigns with several failures, at the 2004 Olympic Games, then during the 2006 World Championships and finally in 2019. We can also mention the close final until the end of the 2008 Olympic Games against the Spain, or that of 2021, won by five small points against France.
The adversity is higher and higher and the level has risen in the four corners of the planet, between Argentina, Spain, but also Greece of Giannis Antetokounmpo, Slovenia of Luka Doncic and of course France!
No more stacking superstars
The leaders of Team USA are therefore well aware of the magnitude of the task which presents itself in a few months, with the next World Cup which will take place in Indonesia, Japan and the Philippines from August 25 to September 10, 2023, with also in sight the 2024 Olympic Games in Paris.
GM Grant Hill, national team manager Sean Ford and coach Steve Kerr are already working on the composition and face they want to give to their workforce. We remind you that Team USA is not yet officially qualified for the competition, even if it would take a disaster for that not to happen since the US selection is at the top of its group (8 wins – 2 losses) and already has 9 and a half toes in Manila.
"So far it's been really good, very positive momentum. I engaged with those who have been on the program for the last few years, but also some who have not and who have emerged as fantastic players who we believe would adapt to international play. It's very different from our game. It's fun, but it's tricky gymnastics," so slipped Grant Hill.
As has been the case in recent campaigns, the idea is no longer to pile up the superstars but to create a real collective, able to shine in FIBA ​​basketball and restore the coat of arms of the star-spangled banner after its sad 7th place in 2019. More than names, Grant Hill seeks above all profiles, whether versatile and mobile interiors, creators and of course shooters.
"We just keep talking, talking about our vision, how some guys can be part of the project. And there are a lot of guys who have been very receptive to the idea"added the former winger, Olympic champion in 1996. "We want to field a team that gives us a chance to win gold. This is our plan. I owe it to our staff, to our program and I feel that we are building in this direction.
Revenge in the air…
With more than eight months to kick off, the horizon is still clear. It is in the home stretch that forfeits and withdrawals tend to accumulate.
To convince players who may be reluctant to immerse themselves in a two-month adventure, between preparation and the tournament, if Steve Kerr's team goes all the way, Grant Hill will be able to brandish the notion of national pride dear to American citizens, their mission being to replace "USA" at the top of the FIBA ​​basketball hierarchy, currently occupied by Spain. A first for twelve years.
"We fully respect the "rankings" and the evaluations used to determine the ranking"continued Grant Hill. "We don't like it. We don't like what we hear. We have a certain pride, in terms of play and success. But it's an opportunity and a motivating factor for us to get back to that level. From a recruitment point of view, without a doubt, we have a chance to fix that and turn things around. It is a lever that has been used and will continue to be used".