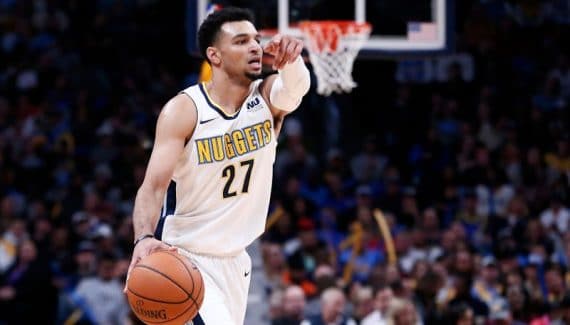 The horizon suddenly cleared for Jamal Murray. While his potential return before the end of the season after the rupture of a cruciate ligament in the knee had been estimated at "50-50" a few days ago, theDenver point guard assigned to Grand Rapids Gold where he arrived on Tuesday, to continue his rise to prominence with the Nuggets' G-League side.
This will be the opportunity for him to follow the training sessions of the reserve, through "scrimmages" four-against-four then five-against-five, but also to continue his individual work. An ideal period since the Nuggets are currently on a "road trip" and they will only return at the end of the week.
Although no return schedule has been updated, his move to the G-League is one more step that will eventually lead him to the field. The prospect of seeing him again before the end of the season is still relevant for Denver.