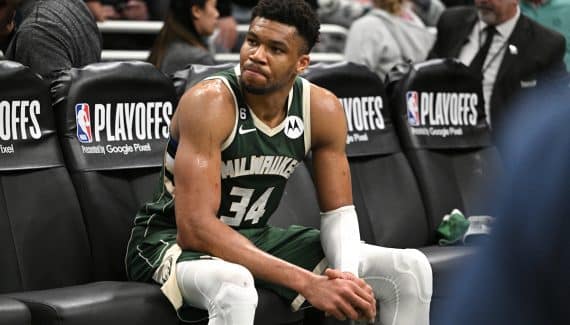 It was expected that the Greek Federation or the Bucks would give news of the health of Giannis Antetokounmpo, and it was the player himself who lifted the veil on his participation, or not, in the World Cup. Unsurprisingly, the strong winger from Milwaukee is not able to play, and he formalizes his package with a post on social media.
"Everyone knows my passion and love for my national team has never changed and never will. Since the end of my NBA season, I have pushed my body to its limits in order to be the player I need to be to help our team achieve the goals it has set for itself. he writes. "But after months of work and multiple meetings with the medical staff, it is clear that I am not ready to compete at the level required to participate in the World Cup. It was not a choice, but my only option to return to the level I have reached so far in my career. I am extremely disappointed with this outcome, but it is a decision that was made with the medical staff. I will continue to challenge myself to be ready the next time I am called upon. My personal goal, and that of our team, is to qualify for the 2024 Olympics and it will be an honor to represent my national team next year."
It's a huge blow for Greece who already have to deal with the absences of Nick Calathes, Kostas Sloukas and Tyler Dorsey… Present in Group C of the United States, which they will face in Abu Dhabi in a friendly match, the Greece will have to fight to reach the final stages… and hope to finish in one of the first seven places in the competition, synonymous with qualification for the Olympic Games.