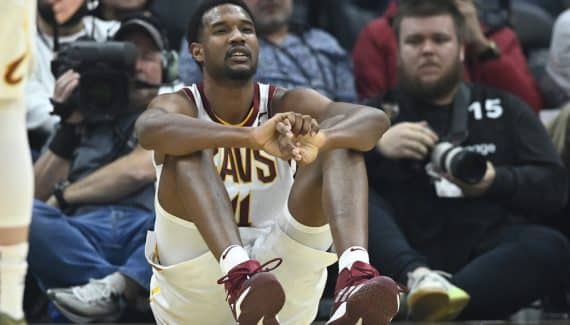 Qualified surprise for the pre-Olympic tournament after their victory against Argentina, the Bahamas intend to win their first participation in the Olympic Games. Only four tickets will be in play with 24 teams on the starting line, and teammates Deandre Ayton and Buddy Hield should rely on the same group, strong in its NBAers, but they could have reinforcements.
According to Mark Stein, several NBA players have family ties to the Bahamas, including the Mobley brothers, Evan and Isaiah. The first would be a choice take to evolve alongside Ayton in the paint. Just like Naz Reid, the Wolves energizer, who would also have the possibility of obtaining a Bahamian passport. That's already three interesting interiors, and we can add Kai Jones, the Hornets dunker, last minute package during the Olympic pre-qualifying tournament.
Klay Thompson as joker?
Another track to study, the one that leads to… Klay Thompson, whose father, Mychal, is Bahamian. Like Eric Gordon, can the back of the Warriors benefit from a derogation if he is interested in the shirt of the Bahamas? It's not certain… Thompson was world champion in 2014 and Olympic champion in 2016 with the United States, and it's hard to see FIBA ​​granting him a waiver to play with the Bahamas.
Especially since if Gordon was authorized to play "for the development of basketball in the Bahamas", the qualification of the Bahamians shows that they no longer necessarily need reinforcements to beat big nations, like Argentina. A waiver that has cringed in the Argentine camp, and FIBA ​​could get angry with other nations by accepting the hypothetical selection of Klay Thompson.