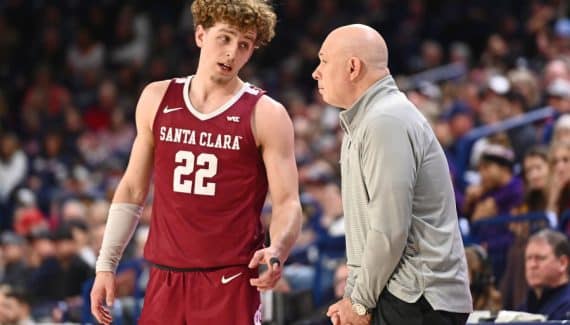 We focused on him a little over three weeks ago, after his very strong performance in the Draft Combine put him on the radar for the first round of the 2023 Draft. Almost a month later, four days before the ceremony now, the feeling has been confirmed: Brandin Podziemsky is a future first-round pick.
From the workshops of Chicago, the leader, author of a big "sophomore" campaign with Santa Clara this season (19.9 points, 8.8 rebounds and 3.7 assists), multiplies the "workouts" with franchises, for the most part placed in the range of around 20 to 25, an area in which its projection seems to be stabilizing. According to information from Hoopshype, these teams are: the Heat (#18), the Warriors (#19), the Rockets (#20), the Nets (#21 and #22) and the Grizzlies (#25). Our colleagues add that he even went to the facilities of the Raptors, holders of the 13th choice. Many franchises in the first round therefore seem to appreciate "Podz"!
No surprise as the native of Wisconsin has solid fundamentals. Very solid shooter (43.8% on 5.8 shots per game this season), he also contributes in the "playmaking" and in defense, and appears as a very solid future "role player" in the league, and a valuable contributor from his first year. .
Ben Sheppard, the best climber of the vintage
The analogy with the world of cycling lends itself very well to the case of Ben Shepard, whose rise over the past month in the pre-Draft process has been substantial. Rather projected in the middle of the second round at the end of the NCAA season, his fourth with Belmont (18.8 points on 41.2% from 3-point range on 6 shots per game, 5.2 rebounds and 2.9 assists), the back, probably even more as Brandin Podziemski, did himself a great service by participating in the Draft Combine in Chicago, where he displayed the high quality of his outside shooting, in particular.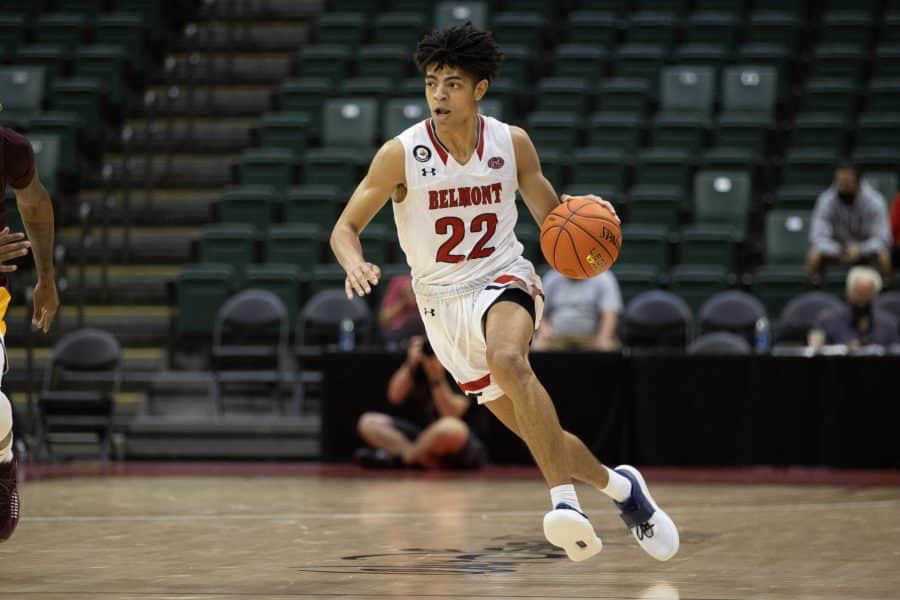 Mounted at the start of the second round in most of the "boards" of Draft analysts across the Atlantic after these solid outings in the "Windy City", Ben Sheppard now continues to climb, so much so that his presence in the first round Thursday evening seems a priori acquired. The "workouts" in which he participated go in any case in this direction: the Warriors (#19), the Kings (24), the Blazers (for their 23rd choice), the Pacers (for their 26th and 29th choice), the Jazz (for their 28th pick) and even the Pelicans (#14) and Hawks (#15) in the first half of the first round!