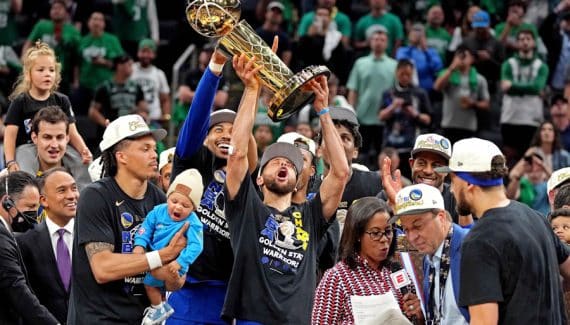 For several months, the NBA, the owners and the players' union have been discussing the creation of a tournament in the middle of the season, the launch of which could take place as early as next season. According The Athletic, discussions are progressing well, and this "cup", inspired by the European Football Cups, could be implemented as early as 2023.
Our colleagues report that this tournament would take into account matches in October and November, and the eight best teams would then qualify for a knockout tournament which would take place in December. Meanwhile, the other 22 teams would continue to play the regular season.
All matches would be included in an 82-match regular season except for the runners-up who would play one more match. Also according to The Athletic, the NBA and the union are discussing the amount of bonuses to be distributed for the eight teams qualified for this tournament.