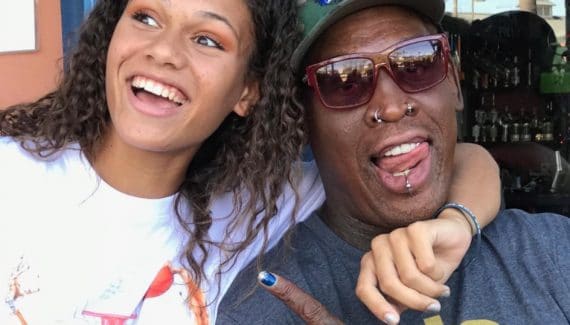 At 19, Trinity Rodman has already written her name in the history books of football in the United States. A year ago, Dennis Rodman's daughter became the youngest player in the history of the NWSL (National Women's Soccer League) Draft, and on Wednesday, she became the highest paid player in history. of the championship.
Rookie Of The Year and NWSL champion, the Washington Spirit forward originally signed a three-year, $125,000 deal after her draft, but the new collective bargaining agreement, put in place last week, allowed executives to change her contract, but also to exceed the maximum salary.
Results : Trinity Rodman has signed up to a four-year, $1.1 million deal, and she will receive an annual salary of 281,000 dollars. That's more than superstars Alex Morgan and Megan Rapinoe's $250,000.
Already summoned during the last gathering of the American team, the daughter of the former rebounder of the Pistons, Bulls and Spurs will also soon celebrate her first selection among seniors.