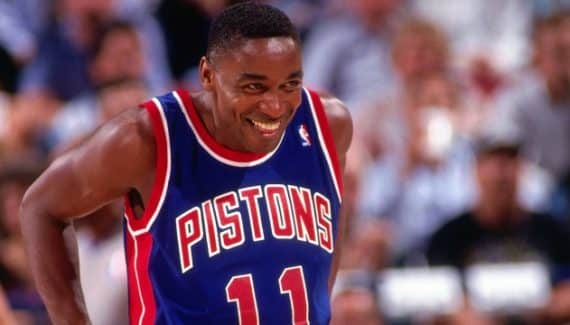 On December 13, 1983, the Pistons and the nuggets rewarded us with a real All-Star Game in the middle of the regular season. Simply the most prolific game in history: 370 points, 142 baskets, 93 assists and four players with more than 40 units! All these figures are records and they still hold today…
Worn by great Isiah Thomas (47 points, 17 assists, 5 rebounds and 4 steals) and John Long (41 points, 8 assists, 6 rebounds and 3 steals), Detroit won after three extra times against denver, with an amazing score of 186-184! Despite the tremendous performance of Kiki Vandewegheauthor of 51 points, 9 rebounds and 8 assists, andAlex Englishauthor of 47 points, 12 rebounds and 7 assists.
This record of 370 points scored is not about to fall even if, in 2019, two meetings approached this completely crazy total.
On March 1, 2019, after four overtimes, the Bulls beat the Hawks 167-161, for a cumulative total of 328 points. Almost eight months later, on October 30, 2019, the Rockets dominated the Wizards with a score of 159-158, for a total of 317 points in total, without overtime!