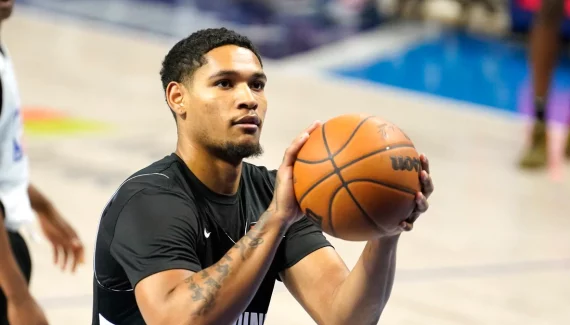 The Rockets have secured Daishen Nix's future by signing the two-way player for four years. The latter has however played little with the first team but has been a hit in the G-League with the Rio Grande Valley Vipers since the start of the season (24.5 points, 6.4 rebounds, 7.3 assists).
Not drafted in 2021, this leader distinguished himself last season by going back on his promise to join UCLA to go to Team Ignite, where he was able to evolve with Jalen Green, whom he therefore finds this season in Houston.
Stephen Silas recently spoke of the great self-confidence he exuded when he just celebrated his 20th birthday two days ago. " We are happy with his progress", he added.
It remains to know the details of the agreement which should contain its share of options over the years of the player's contract.