Basketball News
Covid-19: replacing a staff member is even more complicated than a player or a referee… | NBA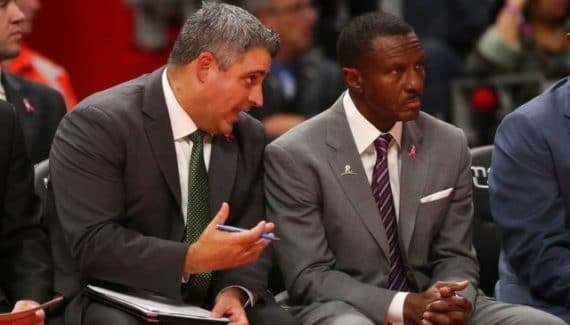 More than 300 players have already been sidelined by the health protocol in order to combat the spread of Covid-19 since the start of the season. But another problem that is at least as annoying affects franchises, and that's when the virus reaches their staff members!
These are particularly affected since ESPN has identified more than 500 confirmed cases among the 2,400 level 1 staff members, those who work closest to the players: stewards, physical trainers, video assistants, employees in charge security or the scouts. Note that the majority of these cases were recorded in the past month, with 450 contaminations between December 7 and January 10.
Above all, the franchises find it much more difficult to find solutions when their staffs are affected, while the gateways have worked rather well with the G-League for the players, even for the referees.
problematic situations
"It has a huge and real impact," slipped a Western conference executive, since the absence of a key member of staff, an assistant or a physical trainer, can handicap an entire team. Some packages have thus led to unprecedented situations, with hasty job changes.
"You take a handful of people who are helping athletes and you take a few of them out every day for a week or more. This significantly interferes with normal protocols and people are given responsibilities or tasks that they would not normally have to do or for which they are not even qualified", explains a physical trainer. For him, "It's the Wild West"!
The question of the health of the "staff" who supervise the NBA teams is also more sensitive because some members are much older and therefore logically much more at risk from the virus than the players. For the time being, the only parade recommended by the league remains the vaccine and the booster dose to, at a minimum, try to avoid serious forms, and of course the maintenance of barrier gestures as much as possible.