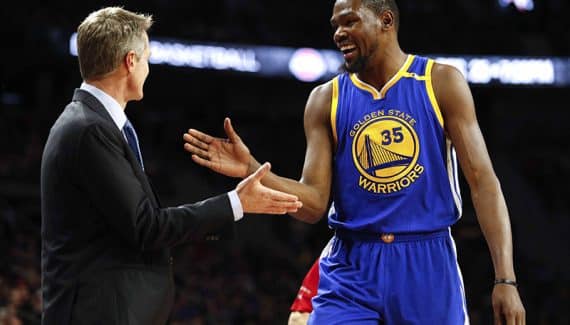 The NBA and the players' union have finalized the next collective agreement, which will start next season.
This agreement provides in particular for the establishment of the mid-season tournament, a minimum of 65 games to be eligible for individual trophies, new limitations for the teams that spend the most money in terms of payroll, an increase to 140 % of contract extensions as well as increased possibilities in terms of exchanges and "free agency" for teams that are not affected by the "luxury tax".
Another important financial detail revealed by The Athletic: the NBA and the players' union have agreed on an increase in the "salary cap" limited to 10% each season during the next collective agreement.
Sources: The NBA and NBPA have locked in salary cap smoothing of up to 10 percent increase through this new CBA, avoiding the cap spike that came with previous TV deal that shook up free agency. The league will sign a new media rights deal that starts in 2025. https://t.co/gDlWNIi0UA

— Shams Charania (@ShamsCharania) April 2, 2023
Why is this important? Because the NBA will negotiate its next broadcast deal with national broadcasters in 2025, and this one could break new records. If this is the case, payrolls will swell again, but the league wants to avoid the situation of 2016, when the increase was 32% all of a sudden…
In the summer of 2016, the NBA franchises had a surplus of money, which notably allowed the Warriors to sign Kevin Durant. It also generated a lot of contracts that quickly became problematic, such as those of Chandler Parsons, Luol Deng, Miles Plumlee, Timofey Mozgov, Evan Turner, Ryan Anderson or Allen Crabbe.
At the time, the NBA had already tried to smooth the increase in the "salary cap" but the players had rejected the idea.