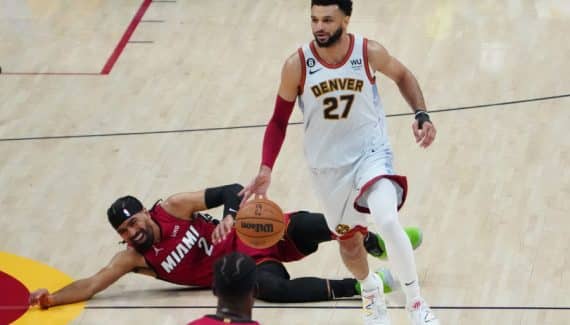 Is this already the beginning of disappointments for the Canada, three weeks before the start of the World Cup? Three weeks after unveiling its impressive pre-selection, the North American formation must in any case already face several questions concerning the true face of the group.
THE Toronto Star And sportsnet indeed report that the troop of Jordi Fernandez, a few hours from a departure for Germany to launch its preparation there, is for the moment deprived of several important players: Jamal Murray And Oshae Brissett probably temporarily, and Cory Joseph definitively.
The first, unsurprisingly given the information known on this subject last week, will remain in Toronto for the next few days to continue training and working on his physical condition. His presence for the World Cup remains very likely. The second is injured in the knee, and will therefore also remain in Toronto to rest and heal, while waiting to find out if his participation in the tournament is compromised or not. Finally, the third, because of persistent back pain, withdrew from the group, definitively and by mutual agreement with the management of the selection.
Business to follow therefore for Jamal Murray and Oshae Brissett, but Canada, even without them, will still look great in Germany thanks to the presence of Shai Gilgeous-Alexander, Dillon Brooks, RJ Barrett or Lu Dort and Kelly Olynyk.