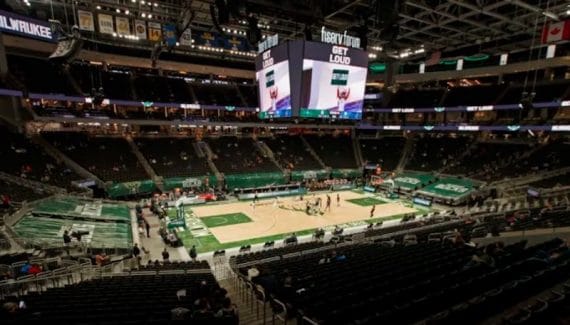 While the Fiserv Forum was the scene of the last NBA Finals, and could be again next June, the Bucks are aiming for another meeting to place Milwaukee at the center of the basketball world: an All-Star Game.
Like the Celtics, the defending champions also intend to bid to host the All-Star Weekend. Event that hasn't happened in Wisconsin since 1977.
" We are working with the NBA to submit a response to their proposal to host the All-Star Game. We've partnered with the city, state, and local businesses to pull out all the stops to show that Milwaukee would be a great host.", details at CBS 58, Michael Belotfirst vice-president of the Bucks.
According to the leader, the city of almost 600,000 inhabitants has " really everything the NBA could want for its biggest showcase and we'd love to be chosen soon ". " It's not just the All-Star Game, it's All-Star Saturday Night, a variety of activities throughout the week. So it's really a spectacle and the economic impact is significant "recalls Michael Belot who works in particular with the Metropolitan Association of Commerce of Milwaukee.
As with Boston, they will have to wait a few years since the next All-Star Games will be organized in Salt Lake City in 2023, then in Indianapolis in 2024.