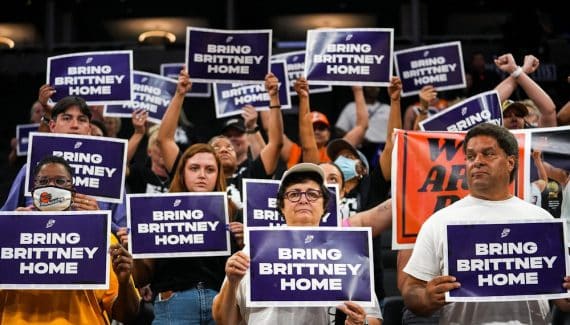 While it was thought that a solution would be quickly negotiated between Washington and Moscow with an exchange of prisoners, Brittney Griner continues to serve his nine-year prison sentence in Russia. Allowed only once a day to leave her cell, which she shares with two other inmates, the WNBA star begins her 9th month of detention, and negotiations are at a standstill between the United States and Russia .
" Her condition is not as good as I could sometimes find her in recognized his lawyer Alexandr D. Boykov in the New York Times. " She is not yet absolutely convinced that the United States will be able to bring her home. She is very concerned about the price to pay for this, and she is afraid that she will have to serve all her sentence here in Russia".
On Wednesday, Joe Biden confirmed that there was no progress in discussions with Vladimir Putin on the Griner case, and that should not change in October. The two heads of state have simply planned to exchange at the G20 next month, which will be held in Bali.
No contact with his parents since his arrest
By then, on October 25, the player will be summoned before a Court of Appeal to plead her good faith again, on the basis of a medical prescription. His lawyer believes it.
" Maybe the verdict will be changed in some way and maybe the sentence will be reduced, because the decision made by the first court is very different from the usual court practices he said, believing that Russia had wanted to make the player an example and a scapegoat in relations with the United States. " Given the circumstances, and taking into account the personality of my client and her admission of guilt, such a verdict was absolutely impossible.. »
If Brittney Griner was convicted again on October 25, she could be transferred to another prison, with even more drastic prison conditions and even more limited means of communication. Since being detained, the player has still not been able to speak to her parents, nor to her two sisters and her brother.