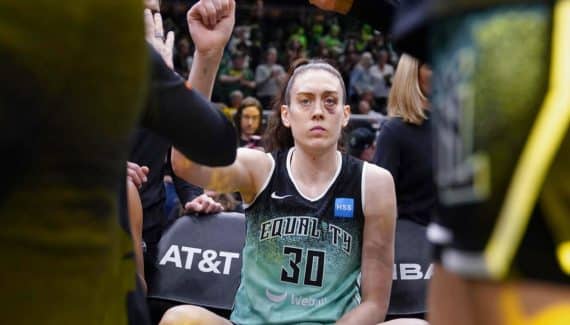 If she did the double as "Defender of the Year" in the WNBA, A'ja Wilson missed the double as MVP. The Las Vegas Aces player was not far away, just 13 points behind Breanna Stewart, the winner of the year.
But the most incredible thing is that A'ja Wilson did not finish second in the votes, but third!
It is indeed Alyssa Thomas, from the Connecticut Sun, who finishes just behind the New York Liberty player, just 7 points behind. In detail, Breanna Stewart wins with 446 points, Alyssa Thomas following with 439 points while A'ja Wilson completes this ultra-close podium with 433 points…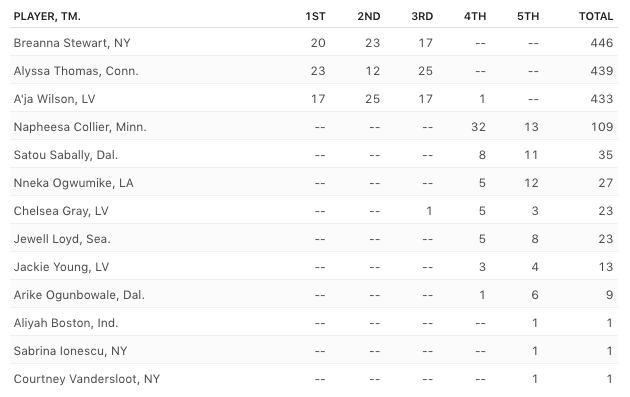 "A tight race for MVP is a good thing for this league because it means we're talking about multiple players who can do a lot of different things.", also appreciates Breanna Stewart.
A trophy before a decisive match
The latter, with her 23.0 points, 9.3 rebounds and 3.8 assists on average, at 47% success including 36% at 3-points, was crowned league MVP for the second time in her career, after 2018. After going from Seattle Storm to the New York Liberty, in what was undoubtedly the biggest catch in the history of the WNBA on the "free agency" market, she is in any case the first to receive the trophy for best player in New York.
Breanna Stewart hopes this trophy will further boost the support of Liberty fans, as the team lost the first game, at home, of the semi-finals of the playoffs against the Connecticut Sun. And play Game 2 tonight…
On A'ja Wilson's side, the disappointment is enormous but Breanna Stewart repeats (even if it's easier to say when you've won) that such a close vote is good news for the WNBA.
"All three of us continue to help each other improve. It is evident that A'ja and AT have had extraordinary seasons this year and continue to do so year after year. The most exciting part of all of this is the opportunity to have more conversations, around multiple players, and show how amazing we are in a lot of different areas. To continue to use this to amplify the message of the WNBA and the direction we are taking » she concludes on ESPN.