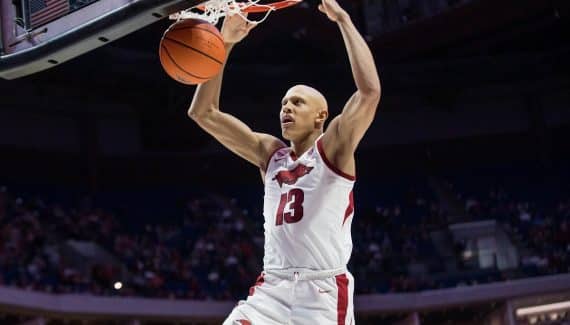 Being drafted by the Celtics, a historic NBA franchise, isn't exactly the worst scenario for a young player. This is how Jordan Walsh sees things, he who was selected by Boston in the second round, at 38th position, of the last Draft.
Especially when the team in question has such strong players and experienced executives, like Al Horford, a real model to follow with his 1,013 matches under his belt and his level of play that is still valuable at 37 years old.
"I talked a lot with Al," confides the former Arkansas for NBC Sports. "He talked to me about being a professional, about coming to work every day. He warned me that the first season would be hectic, that it was a transition. But he told me that as long as I work hard, as we have a good group, the guys will take care of me and help me with my career. »
Jordan Walsh also draws inspiration from the attitude of two local stars, Jayson Tatum and Jaylen Brown.
"They work hard, they want to lay the foundations to win the title. They set an example for players like me, this is my first year. It means a lot, that's for sure. »
With Finals lost in 2022, not to mention four unfortunate conference finals since 2017, the Celtics are a strong place in the Eastern Conference and the league, which absolutely does not bother the rookie.
Other Draft comrades will certainly have many more individual opportunities in weak teams, but he has the opportunity to experience a golden season.
"Having a good chance of winning the title in my rookie season is the best feeling possible," assures Jordan Walsh. "It means a lot to me, but also to the people, to the fans. Who wouldn't want to hang a new champion banner? We can't wait, we're working for it. »