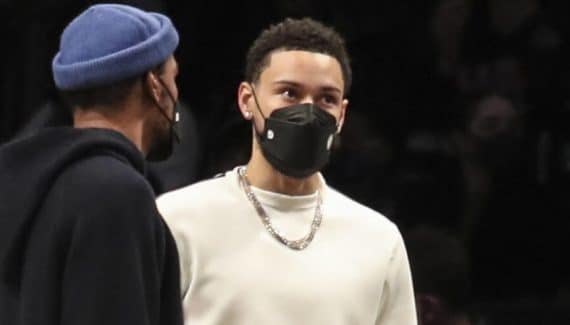 Do not expect to see again Ben Simmons on the grounds in the coming days, even the weeks to come. Earlier this month, GM Sean Marks hoped his rookie would be able to train normally around March 10. On Saturday, the Australian was content to shoot in training, and he spent more time in treatment. To listen to Steve Nash, his return is really not for now.
"He's not even ready to go one-on-one, let alone three-on-three or five-on-five." recognized the coach. "He must first be able to be 100% for exercises without opposition, one-against-zero, and then we can, I hope, direct him towards one-against-one, three-on-three and five-on-five. "
The New York Post explains that in Brooklyn, physical trainers require players to be able to complete three sessions thoroughly, without relapse or discomfort, before being allowed to play. A few days ago, some imagined Ben Simmons resuming against the Blazers on March 18 or against the Jazz three days later. Today, no one knows when he will be able to train normally… and therefore play again.
"I'm not sure it's fair of me to say he has a back problem. It's just that right now his back is hurting."
"Yeah, it's a little relapse, or whatever you call it" continues Steve Nash. "We are just trying to make sure that we heal it before throwing it on the pitch to avoid a longer relapse".
Once again, it's Ben Simmons' back that is the problem, and more specifically his lower back. Before the end of the season in March 2020, because of the Covid, he had missed eight matches in a row due to sciatica. Same the following season. Is it a chronic evil that plagues the triple All-Star?
"I don't want to be wrong, but he has had back problems from time to time. I don't mean his back is in bad shape, I don't know if that's fair" concludes Steve Nash. "He had an alert, but he was really healthy for the last six months until this alert. I'm not sure it's fair of me to say he has a back problem. It's just that right now his back is hurting."