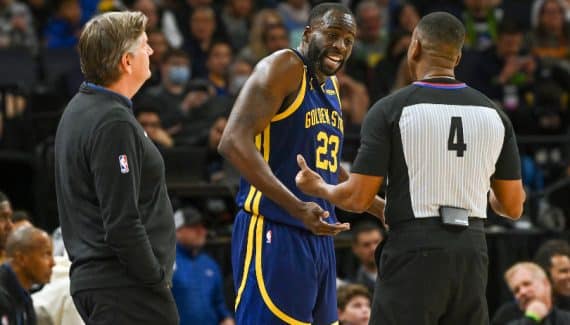 Referees called the Warriors seven walks last night against the Mavericks. Whistles that were expensive, especially the one on Stephen Curry when Golden State was only two points behind with fifteen seconds on the clock. In the process, Dorian Finney-Smith puts a free throw on two and the Warriors must absolutely score at 3-pointers. It failed for Klay Thompson, despite a very nice system.
But as Tom Haberstroh notesit's not the first time referees have whistled walkers on decisive plays this season and overall they've whistled a lot more than before.
Last year, the average was 1.3 walking whistles per game in the NBA. In October, there were still only 1.7 whistled per game, but in November, this average rose to more than 3.5 per game!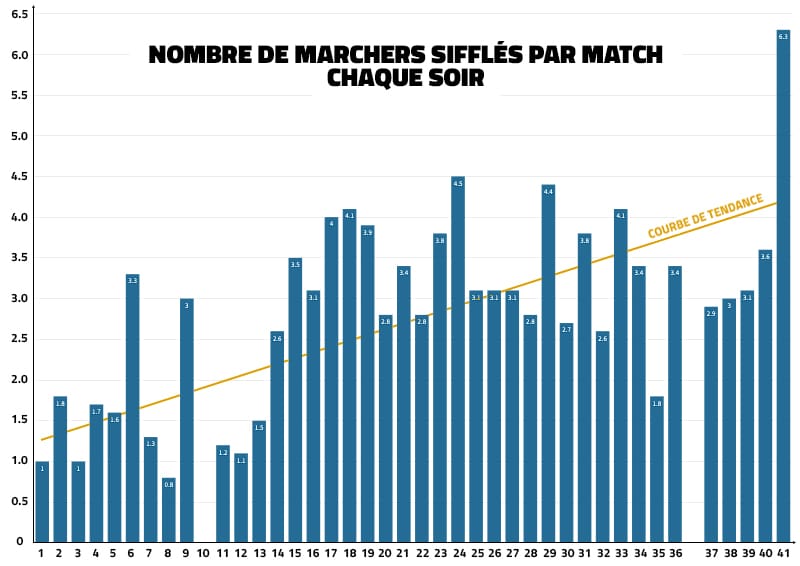 A very surprising trajectory because when the referees want to emphasize a point of the rules, they generally hit hard at the start of the season, in order to get their initial message across. The fact that the average walk whistle doubled from October to November is therefore surprising, but it may be that the officials saw that the players were abusing the rule more and more, and that it was therefore necessary to take action.
In any case, it will be necessary to monitor the evolution for the rest of the season. Will players pay more attention? Will the referees always be so attentive to their supports? To be continued…