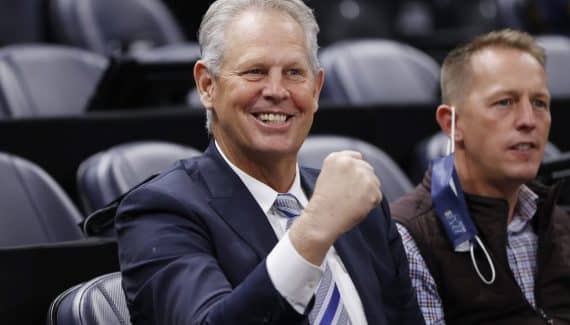 We knew things were in for a big shake-up in Utah this summer, but we weren't expecting a puzzle-like spray. New strongman of the franchise, Danny Ainge has cleaned up, notably by transferring Rudy Gobert and then Donovan Mitchell.
Result of the races: the two best players of the last seasons of the Jazz are gone, ambitions diminish and the franchise finds itself with a lot of Draft rounds for the future.
"It was clear that to optimize our chances of creating a team capable of really aiming for the title and being regularly competitive, we needed to change our squad"assures the general manager of Jazz for the franchise website. "Transferring Gobert and Mitchell was a rare opportunity to maximize our abilities to secure talent and select in a good position for the future. "
Among the newcomers, there are obviously good players: Malik Beasley, Jarred Vanderbilt, Lauri Markkanen, Collin Sexton, Talen Horton-Tucker, Stanley Johnson… But the big maneuvers are not over in Utah. Mike Conley Jr, Bojan Bogdanovic and Jordan Clarkson are also clearly likely to leave soon and the face of the squad for the start of the season is still very uncertain.
The former leader of Boston announces, after having partially deconstructed the group, that the reconstruction will be long.
"We have a plan in place to help us build the team that can win the title our fans deserve. It will take time to assemble our workforce. We are all aware that we have our work cut out for us. "