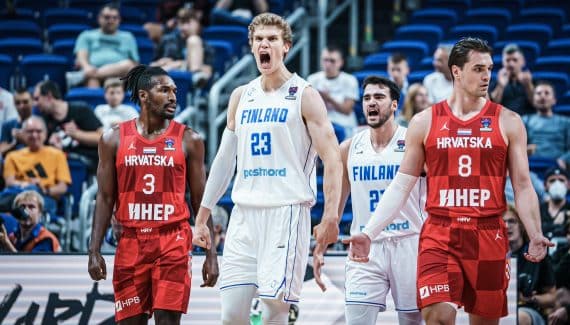 Already very strong since the start of the EuroBasket (33, 17, 18, 24, 35 and 19 points) to help Finland get out of the pools, Lauri Markkanen took another step forward in the round of 16, against Croatia.
Because the future Utah player (he was recently involved in the exchange around Donovan Mitchell) still carried his country in this first knockout match. His final stat line is pretty crazy with 43 points at 19/29, plus 9 rebounds, 3 assists and 3 steals. He scored nearly half of his team's points…
At his side, the address of Sasu Salin (17 points including 5/10 from afar) and the aggressiveness of Edon Maxhuni (16 points) did good to resist the Croatian collective, led by Bojan Bogdanovic (23 points) .
The two teams were still tied (77-77) entering the last five minutes but Croatia, as often in major competitions, stalled, while Lauri Markkanen drove Dario Saric crazy with his speed, dribbling and skill. shooting quality, the Phoenix player also often being abandoned by his teammates.
Overall, the Croatian defensive limits were once again prohibitive, the referees having nevertheless decided to let play a lot, accepting a lot of contacts. An observation that Finland used, while Croatia for its part left too many liberties and openings to its opponents.
With this success, the troupe of Lassi Tuovi offers the right to challenge Spain in the quarter-finals.
For Lauri Markkanen, this 43-point match represents the 8th best scoring performance in EuroBasket history, tied with Giorgos Kolokithas (1967) and Dirk Nowitzki (2001). This is already the third game with more than 40 points in this Euro, after Luka Doncic's 47 points and Giannis Antetokounmpo's 41 points.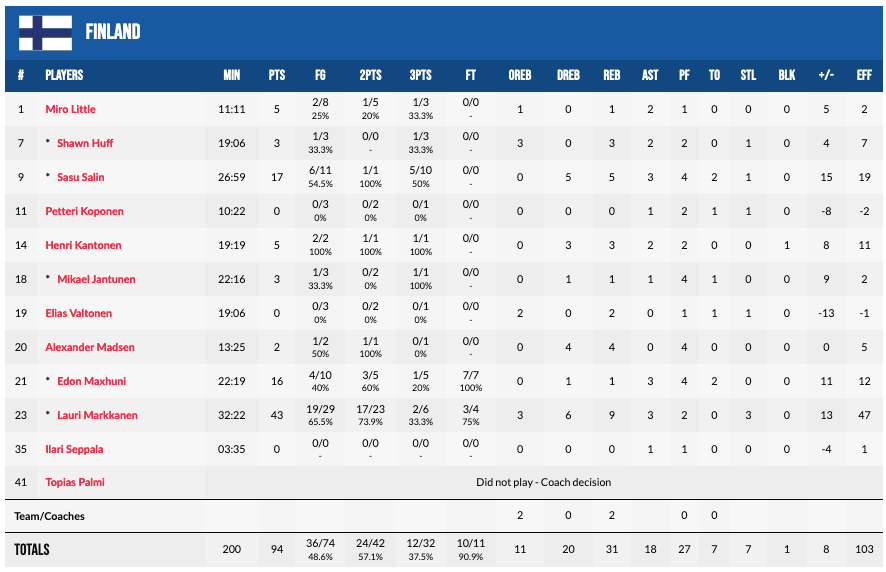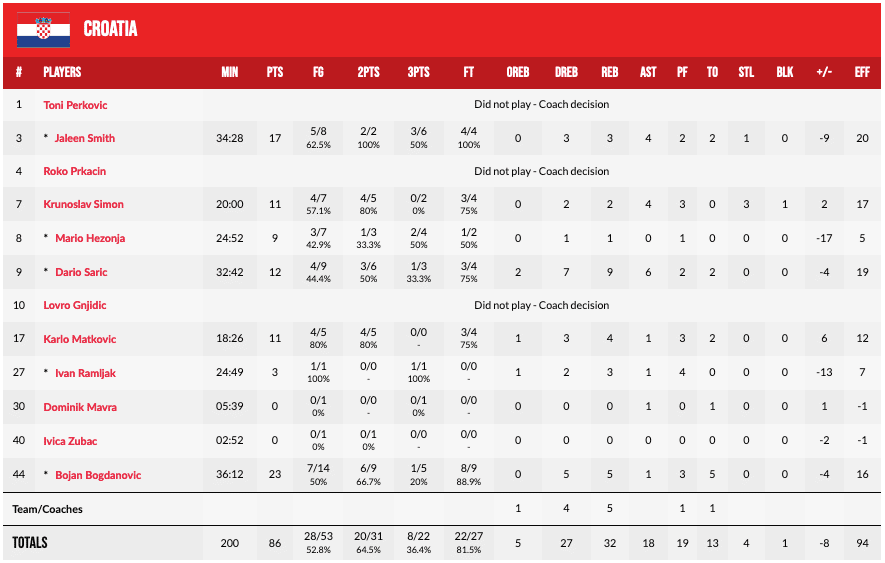 Photo credit: FIBA