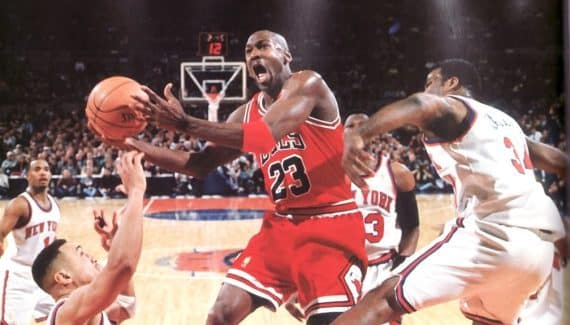 Led 2-0 against the Knicks of Pat Riley, the Bulls try to come back in this final of the Eastern Conference 1993, and they won the 3rd round at home. We find them on May 31, 1993 in a meeting that smells of powder because of an extra-sporting controversy. Michael Jordan is criticized for spending his evenings at the casino, and it doesn't give a damn in the middle of the playoffs. A book even comes out where we learn that he is downright addicted to gambling, and that he has already lost a million dollars one evening… All these stories will be mentioned in The Last Dance, and Jordan explained himself.
"My father said to me: Let's get away from New York. Let's go, you and me, to Atlantic City'" tells His Airness. "We took a limo, went to play for a few hours and came back. Everyone then got carried away: "He was at the casino last night". It was not late. We got home at half past twelve, one o'clock. »
But for Jordan, it's too much. He releases a press release in which he announces that he will no longer speak to the press. He is supported by all his teammates, and he decides to respond on the field. Especially since he remains in a match at 3 out of 18 on penalties!
It only takes one shot in the racket!
Ultra motivated, "His Highness" finished at 54 pts (18/30 in shooting, 6/9 at 3-pts), beating the points record set by an opponent of the Knicks. Admittedly, 30 shots is a lot, but he only takes one in the racket! All with a stewed wrist and facing a hyper aggressive defense.
The best pass? The beginning of the 3rd quarter when it starts with a 7/7 on shots. Yet very good, John Starks can only be admiring. "Mike is a great player, and he had a great game. He kicked my ass".
It was not the first time, and it will not be the last time… and Chicago, winner that evening 105-95 will tie in the series. Then, the men of Phil Jackson will achieve the feat of winning at Madison Square Garden while the Knicks remained on 27 straight wins at home.
Ultimately winning the series 4-2, Chicago will then face the Suns in the NBA Finals.
Photo DR