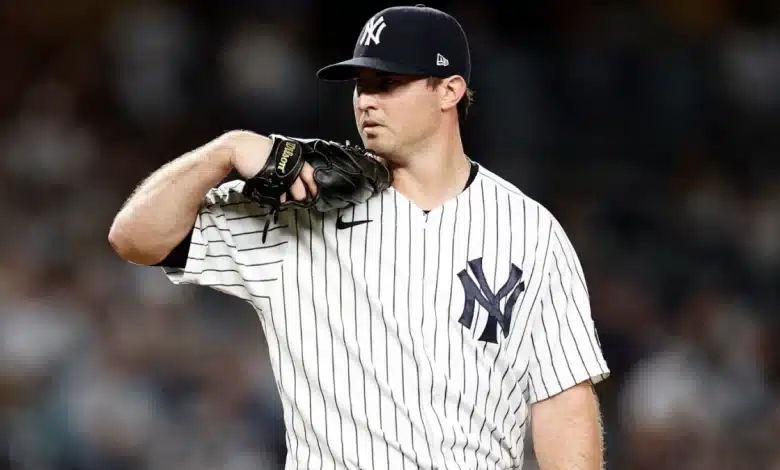 After a 12-year MLB career, former New York Yankees and Baltimore Orioles pitcher Zack Britton finally announced his retirement this morning (Monday), first reported by Brittany Ghiroli of The Athletic.
The 35-year-old last played in the major leagues in 2022, having pitched just 38 innings in 45 games over his last three seasons.
Arm injuries limited Britton in the final seasons of his career, but he enjoyed a seven-year stretch where he was one of the best relievers in all of MLB posting a 1.84 ERA, in 367 innings and a third of work between 2014 and 2020.
The left-hander saved 153 games during that stretch, made two All-Star teams and finished fourth in voting for the American League Cy Young Award in 2016.
During his announcement, Britton said he rushed his return from surgery to try to help the Yankees to the postseason in his final season.
My last outing was against the Orioles. I threw a ball into the backstop as my last throw. I think about it and it sucks. My gut told me it was time to see what life was like on the other side of the baseball world.
It was certainly not the way the left leg wanted to end his career in major league baseball, but the latter still greatly appreciated his time in the Bronx.
When you put on this uniform and walk into the locker room, the story hits you. The whole experience of being a Yankee is awesome. You play for one of the most recognized sports teams in the world, I wouldn't trade this experience for anything. It was special. I would have loved to win a World Series there. I wish I wasn't hurt as much as I was.
We bet that the Panorama City native will return to the warm California sun to start his new life.