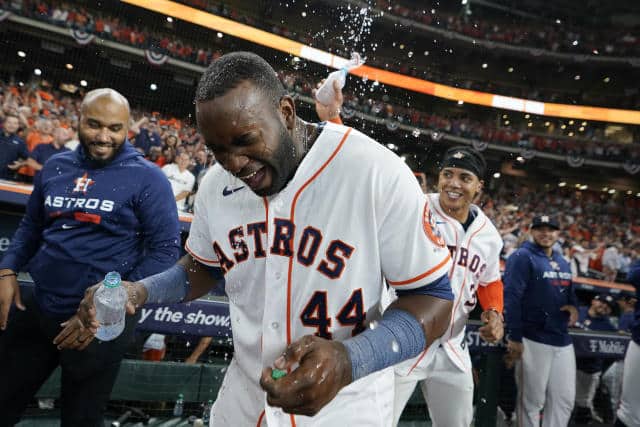 This afternoon, for the first game between the Mariners and the Astros, the locals sent Justin Verlander to the mound.
Results? Disaster.
In four innings of work, Verlander gave up 10 hits and the Mariners scored six on earned runs.
Verlander looked like Max Scherzer. What's going on with the playoff pitchers?
He was clearly heading for a defeat. After all, at the Mariners, the guys at the top of the roster were successful.
But at the end of the eighth, the Astros brought it back to two points, 7-5. Paul Sewald, the club's closer, was therefore brought in to close the books.
But with two outs and two guys on base, Seattle opted to bring in Robbie Ray (the left-hander) to face the fearsome Yordan Alvarez, but the strategy didn't pay off…and Justin Verlander suddenly dropped the weight of defeat to Robbie Ray.
It was a big party in the stadium in Houston.
It's a tough comeback for the Mariners, who swept the Blue Jays and started well in Game 1 against Houston.
Instead, they absolutely must win Thursday, in Game #2, so as not to fall too far behind in a 3-of-5 series.