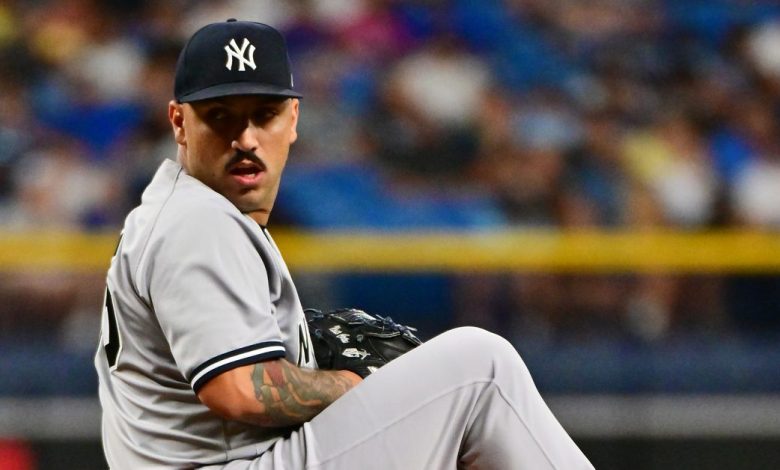 Last night, MLB tried everything, but the ultimate game between the Guardians and the Yankees, which was scheduled for an evening in the Bronx, was postponed due to rain.
It's finally at 4:07 p.m. this afternoon that the Yankees and Guardians will fight for a place in the championship series.
Remember that tonight, the National championship series (Phillies against Padres) will take off on the side of San Diego.
In the American, it's not ideal since the winner will have to go directly to Houston to start the championship series in the American tomorrow.
This is the second time a game in the series has been postponed due to rain. Last Thursday, Game #2 was pushed back to Friday, creating a potential situation of four games in four days. It was a lot of pressure on a battered New York bullpen.
But since Game 4 of four was pushed back last night, that gives the Yankees an edge. Clay Holmes, who pitched on Sunday and is not 100%, was given an evening off.
Wandy Peralta, who pitched in all four games of the series, will also be more rested if ever we had to call on his services.
And finally, the extra day allows the Yankees to send Nestor Cortes Jr. on the mound instead of Jameson Taillon. At the Guardians, it could still be Aaron Civale or Shane Bieber.
The Guardians are not left out because their bullpen is even more rested than expected. That said, it benefits the Yankees more.
Will it make the difference tonight?
Seeing Aaron Judge stand up would help the Yankees' cause.
Here are the finalists for the Hank Aaron.
Could Giancarlo Stanton play on the left in Houston?
Robinson Cano still has a shot at earning a World Series ring.