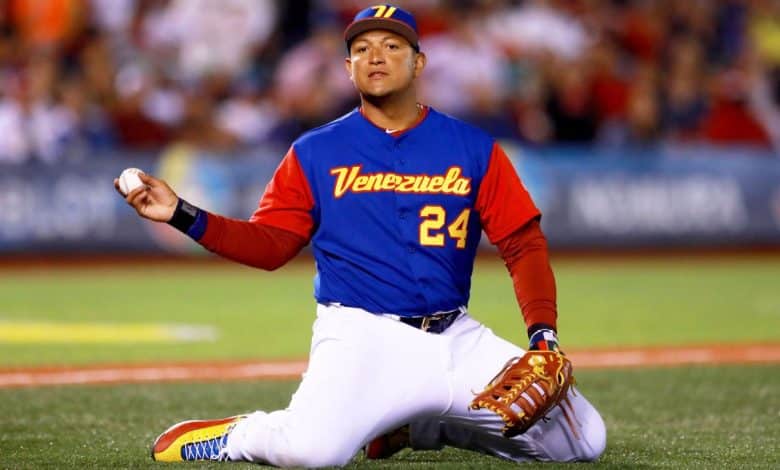 The group of death in the World Baseball Classic is definitely Group D, that of the Dominican Republic, Puerto Rico, Israel, Nicaragua and Venezuela.
It will therefore not be easy for them to break through this pool and thus access the elimination phase, but their depth could serve them well.
One thing is certain, Venezuela will put the ball in play, with Jose Altuve and Luis Arraez among others, who have won three batting titles between them.
Not to mention the ten position players who were named to the All-Star Game, several recipients of the Silver Stick and a future member of the Hall of Fame in the presence of Miguel Cabrera.
In the outfield, Ronald Acuña Jr., David Peralta and Anthony Santander will be on duty, while Salvador Perez will lead the pitchers from behind home plate.
Speaking of gunners, the Venezuelan roster's rotation isn't the most spectacular, but guys like Pablo Lopez, Martin Perez and Jesus Luzardo will lead the way and could do some damage if they're in a good streak.
To get back on the offensive, the starting lineup might look like this:
Jose Altuve 2B
Ronald Acuna CF
Eugenio Suárez 3B
Salvador Perez C.
Gleyber Torres SS
Miguel Cabrera DH
Luis Arraez 1B
Anthony Santander RF
David Peralta LF
If the Venezuelans start the tournament on a good note, they could cause the surprise to pass the next round. Otherwise, the carrots will be cooked.