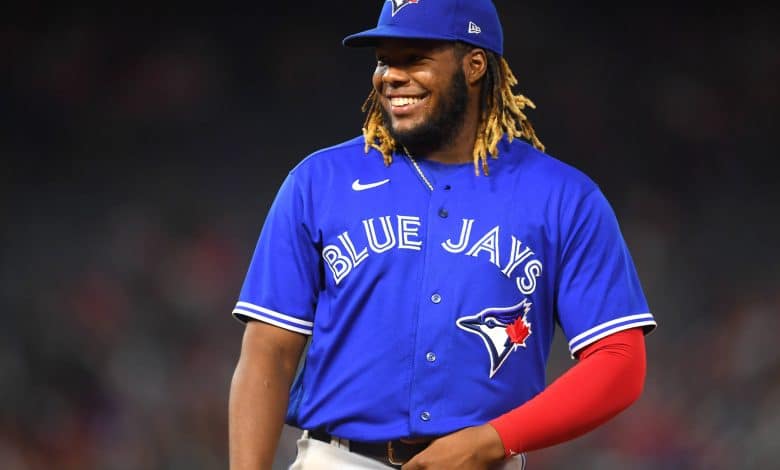 Several players took advantage of yesterday to sign short agreements allowing them to avoid the arbitration process. Vladimir Guerrero Jr. is one of them and by signing a single-season pact valued at $14.5 million, he shares the title of the highest annual salary granted to a player playing at first base and eligible for arbitration with Pete Alonso (Mets), who signed at the same pitch, also yesterday.
The difference between Alonso and Guerrero Jr. is that the former will be eligible for free agency in two years, while the latter will be in three years. Guerrero Jr. could therefore re-sign short contracts that would exceed the $14.5 million mark annually.
With this signing, the Blue Jays therefore agree with 11 players who were all eligible for arbitration. Only Bo Bichette will not be able to avoid this process which does not necessarily favor the relationship between the two parties.
Remember that in arbitration, the player sells his services on the rise by comparing himself to the best in his profession, while the team seeks to find more reasonable comparisons in order to save a little money.
Bichette and Guerrero Jr. are rightly seen as the core of this team that made the playoffs last season and could take top honors next season. It is therefore important for the management of the Blue Jays to ensure that the two show up to the next training camp in the right frame of mind.
In the case of the young Guerrero, there is no doubt that yesterday's signing will bring a healthy dose of energy and confidence, as he is aware that his future is taking shape in a Jays uniform. Regarding Bichette, the prospects he spends his career in Toronto are less clear and the next few weeks will be a good test in this sense.
The face of the Blue Jays has changed a lot in recent weeks and the arrival of several new players always adds a risk in terms of chemistry in the locker room and on the field. The fact that individuals such as Vladimir Guerrero Jr. and Bo Bichette are at the heart of the action lessens the chances of a rout.
Watching the trend, slowly but surely, Vladimir Guerrero Jr. is heading towards a multi-hundred million dollar contract. And yesterday's contract doesn't prevent him from getting a long-term deal with the Blue Jays shortly.