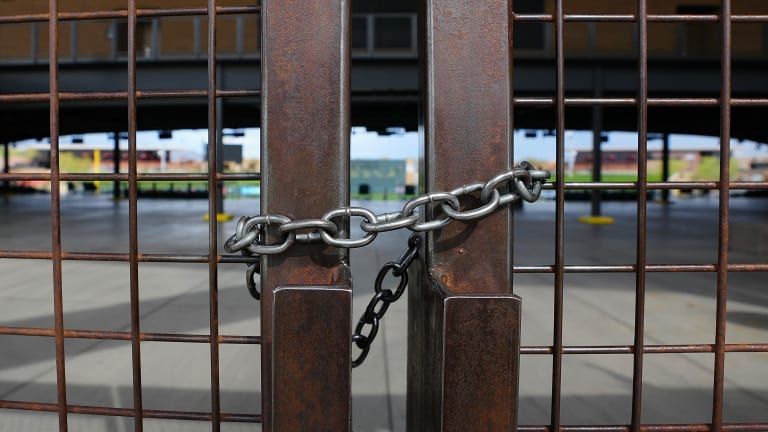 At this time, MLB is in the process of filing an offer to the players for a new collective bargaining agreement. If the two parties agree today, there could be a 162-game season.
And if the negotiations go well, it could stretch until tomorrow.
Not signing a deal would have big implications, like officially preventing a 162-game season.
That said, at the moment, without saying that an agreement is imminent, things are going quite well between MLB and the players, who seem to be approaching the common goal. Bob Nightengale, who has had good news for a week, believes in an agreement.
So what does the bosses' offer contain? Let the informants guide us.
MLB would agree to raise the luxury tax threshold to $230 million for the next season and to $242 million in the fifth year of the agreement. That said, it wouldn't be free.
I don't think the 12-team series is in danger, but Rob Manfred would like to add another tier to the luxury tax, a fourth. Before, there were only three.
The additional threshold would be $60 million above the original threshold (so $290 million for 2022) and the club that exceeds it would be really punished hard.
Why ask this? To prevent Steve Cohen from deciding to spend like crazy and disrupting the market. It also targets the Dodgers a bit.
It is said however that if it is for the common good, Steve Cohen would agree with the idea.
For the players, this is a victory. After all, teams could spend quite a bit more.
MLB seems to be watering down its wine on issues like minimum wage and the pool of money for young players. Will this appeal to gamers?
Note that the pool for young people would count, still according to the offer of the bosses, against the salary ceiling.
Don't forget that this text is to summarize the bosses' offer, which is much closer to the truth.
In return, MLB wants to introduce rules as it sees fit (during an off-season) such as "end of special defense and dial pitchers".
She also wants an international draft.
How will players respond to all of this? Will a work contract be signed?
To be continued.
Allan Walsh believes that new agreements like the one with Apple will be announced once the conflict is behind us.
The Mets want to add pieces. Can they?