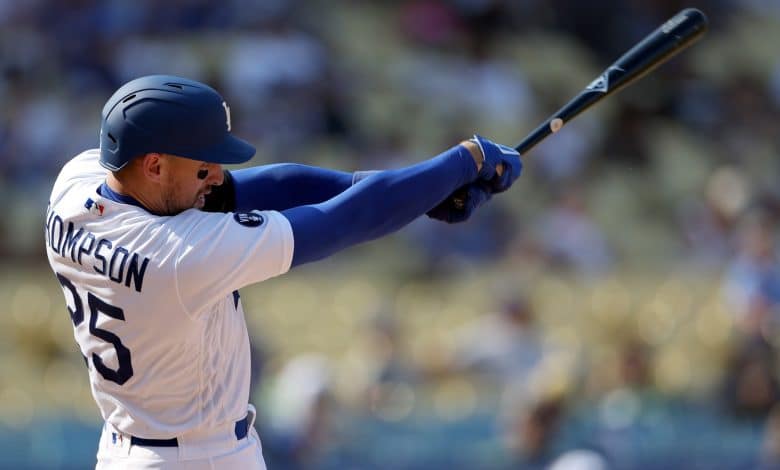 If the Los Angeles Dodgers may not have had a productive offseason, it may be because they believe in their current roster. And at the moment it seems to be working, although the season is very young.
Take the example of yesterday's game against the Arizona Diamondbacks. For this third meeting of the season with the Dodgers, Trayce Thompson was making his first start and he did not miss his entry into the scene.
Indeed, the outfielder hit three long balls and drove in eight runs in the team's 10-1 victory. Thompson becomes the eighth player in franchise history with an eight RBI game.
In the first set, the younger brother of Golden State Warriors star Klay Thompson fired a grand slam. Then, in the fifth, he added three runs with another long ball before ending his night with a solo home run in the eighth inning.
As my colleague Charles-Alexis puts it so well: a short day at the office.
To think that just last year, Thompson was acquired from the Detroit Tigers as a depth addition, when the Dodgers badly needed outfield reinforcements.
We can say that the 32-year-old man will have seized his chance, he who hit for a batting average of .268 in addition to adding 13 long balls in 74 games since his arrival with the Californian formation.