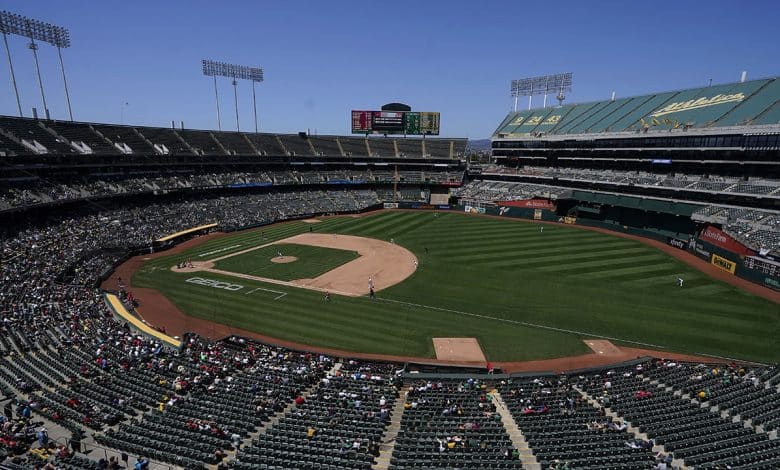 Before the start of the pandemic, I used to take advantage of the summer to visit major baseball stadiums. With 17 stadiums seen, I considered myself lucky. My top-3, before this summer, was PNC Park in Pittsburgh, Wrigley Field in Chicago and Fenway Park in Boston.
With my father, we concocted a very emotional trip: a short stop in Las Vegas and the Grand Canyon, followed by a visit to the desert of Arizona and Phoenix. Chase Field, home of the Diamondbacks, is a closed stadium, which is completely understandable given the usual 40 degrees. But a closed stadium comes with its flaws. Is it worth the detour? Not really. We stopped because the Pittsburgh Pirates (my team) were playing against the Diamondbacks, among other things.
The second stop on this long trip was the Oakland Coliseum, home of the Athletics. I arrived there with very low expectations, and I was still disappointed. Usually the stadiums have a main entrance, with attractions, but not the one in Oakland. Here's the entrance (and yes, I'm wearing an Expos jersey).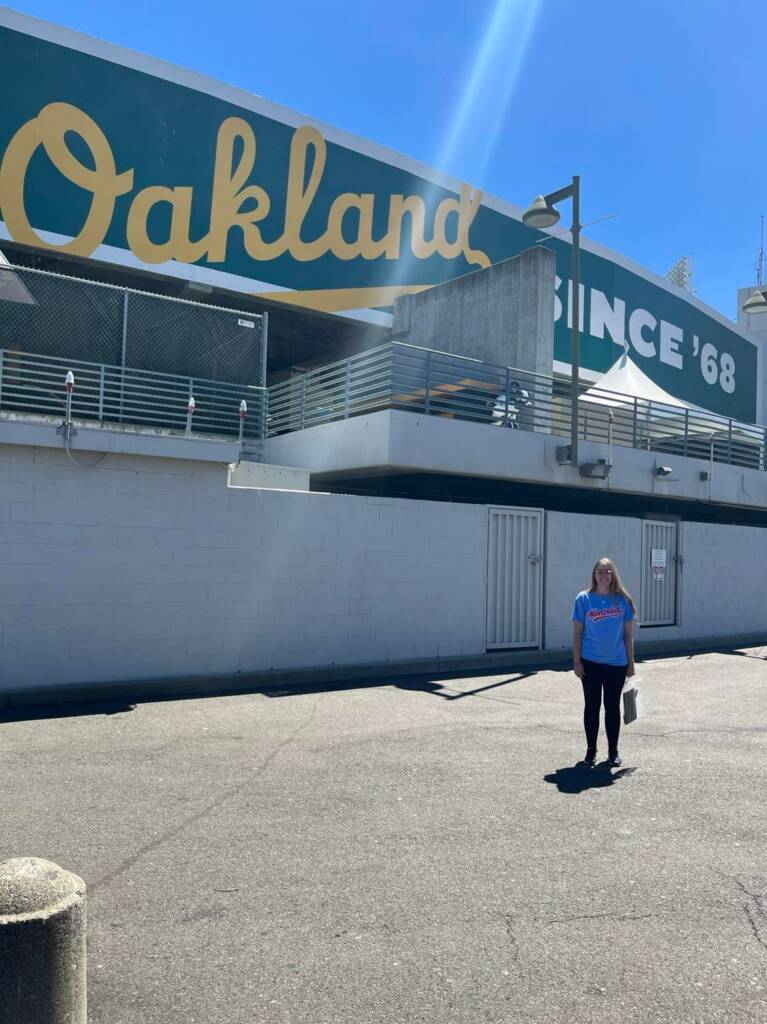 So, after seeing this poor entrance, we headed inside, which is even worse than the outside. On the left wall, there were several photos reminiscent of the A's past, which was very interesting.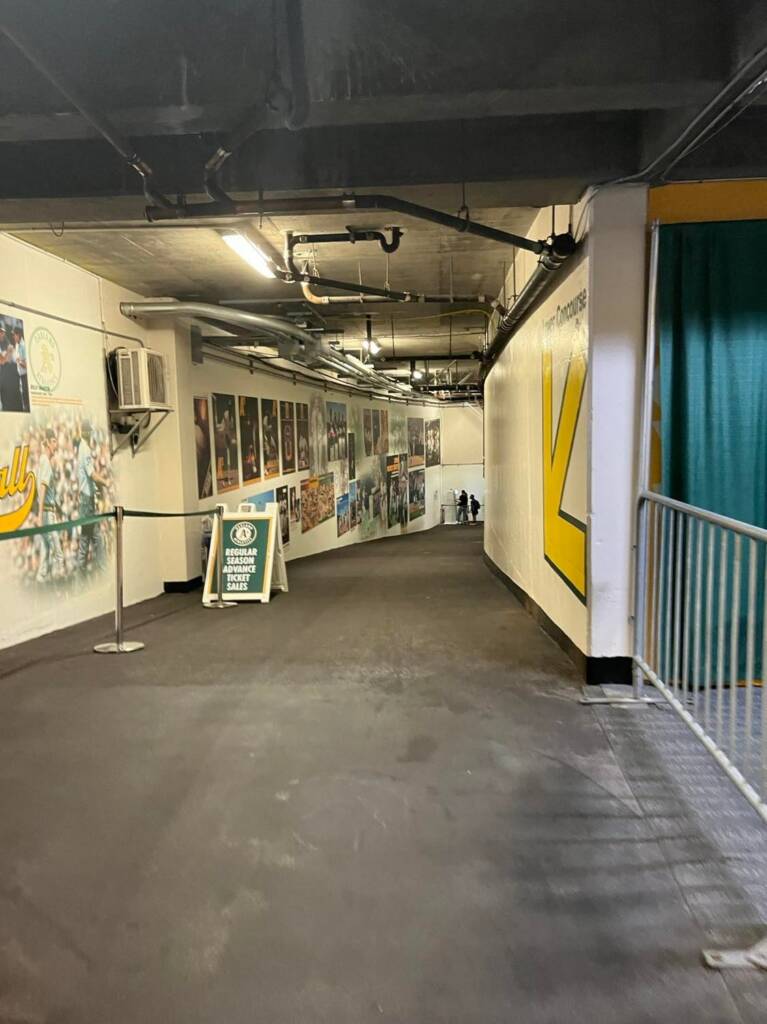 It's sad for Oakland fans. The corridors under the benches are even worse. Still, there are a few restaurant choices, but the variety is quite low, if I compare to other stadiums.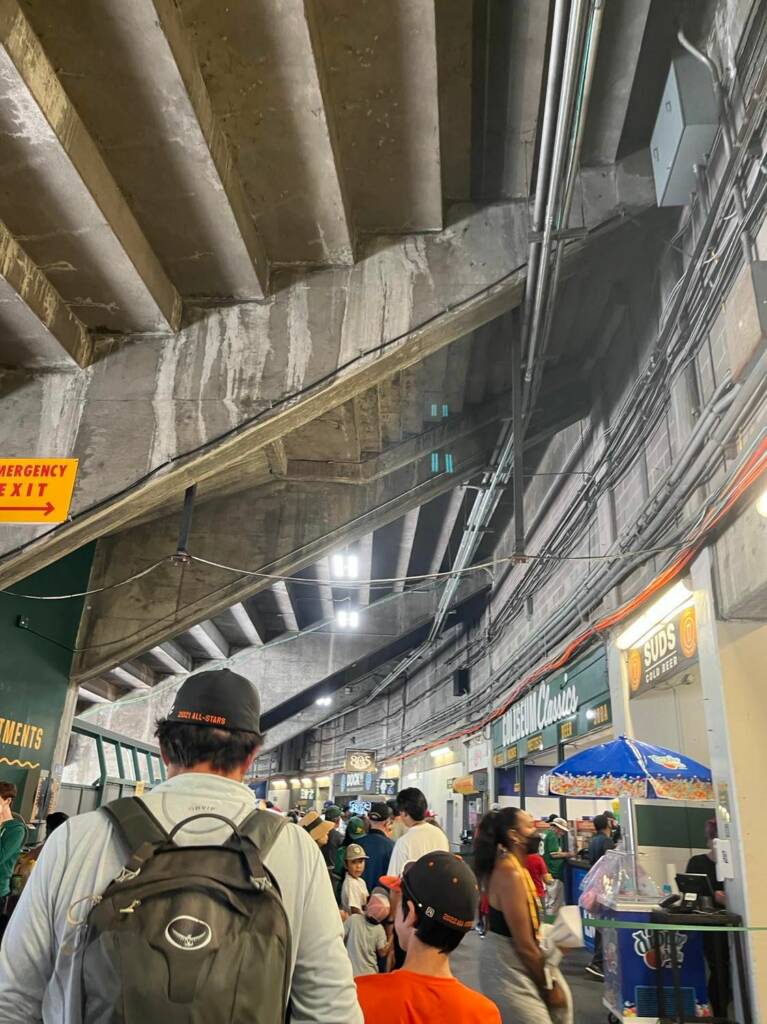 The positive point of my stop in Oakland? I saw Shohei Ohtani play (he wasn't throwing, unfortunately). The Oakland Coliseum takes home the award for worst stadium I've seen (now numbering 20).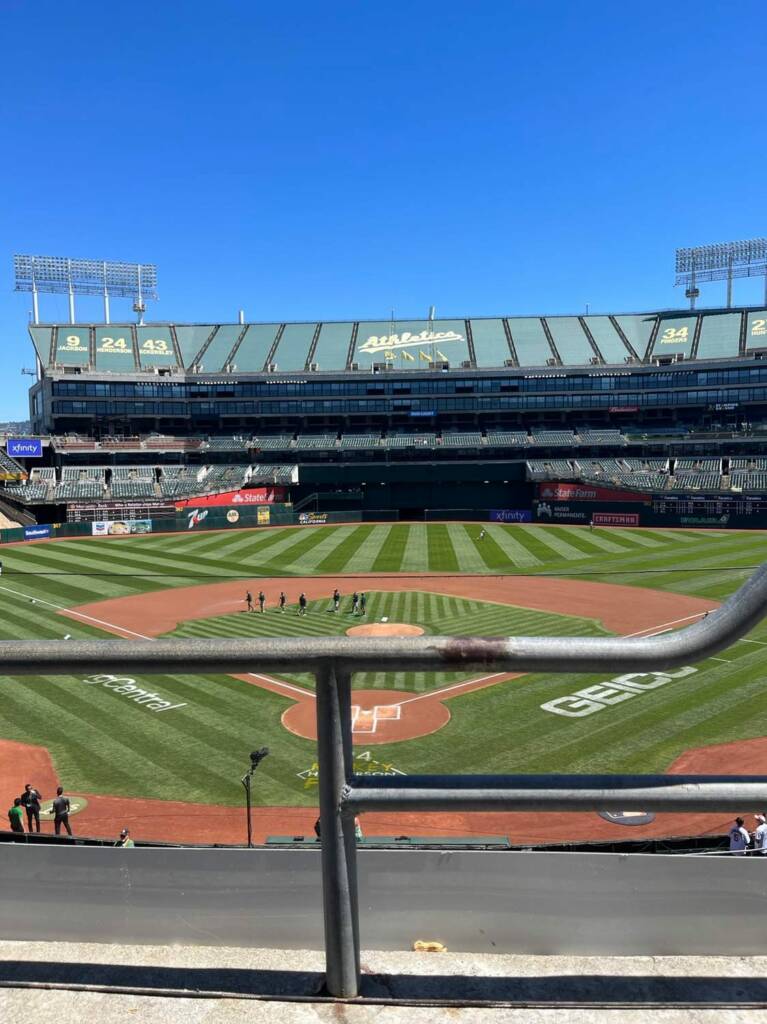 While the experience of some of the A's leaves something to be desired, the vibe across the water is completely different. We planned our trip to be able to see parties in Oakland and San Francisco.
So, we stopped at Oracle Park, in San Francisco. Again my Pirates were playing, this time against the Giants.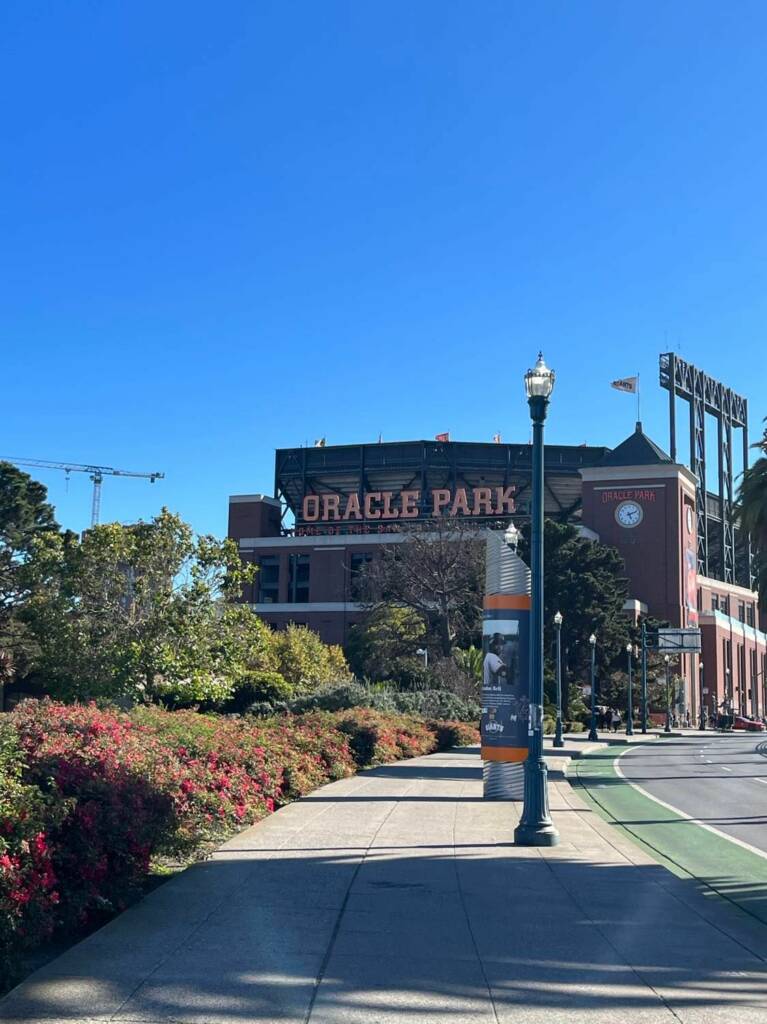 Even though my Pirates lost, for the second time on my trip, the views were worth seeing. It's hard to stay focused on the game!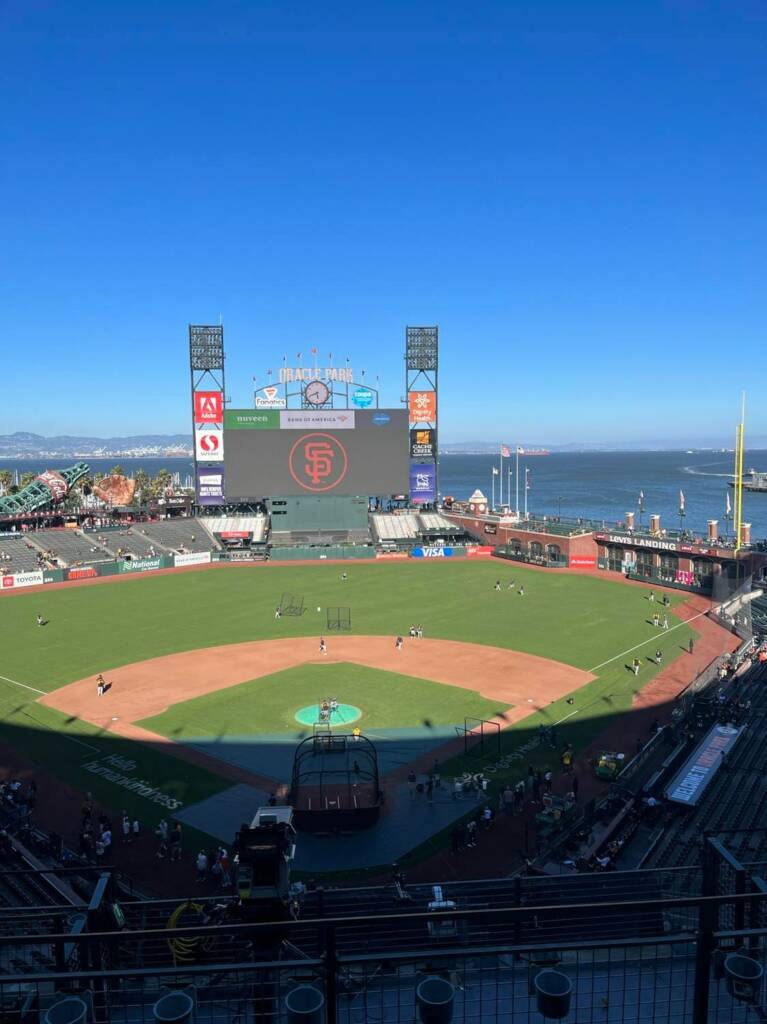 The only downside to San Francisco? It is very cold when the sun goes down, so plan to wear something warm.
According to many, the two most beautiful stadiums in major league baseball are Oracle Park and PNC Park. In my experience (and being a Pirates fan, which clearly influences my judgement), PNC Park is the nicest, followed by Wrigley Field and Oracle Park. Why am I putting Wrigley Field second? Because of the atmosphere. I saw a game there the year after their World Series, and the atmosphere was amazing.