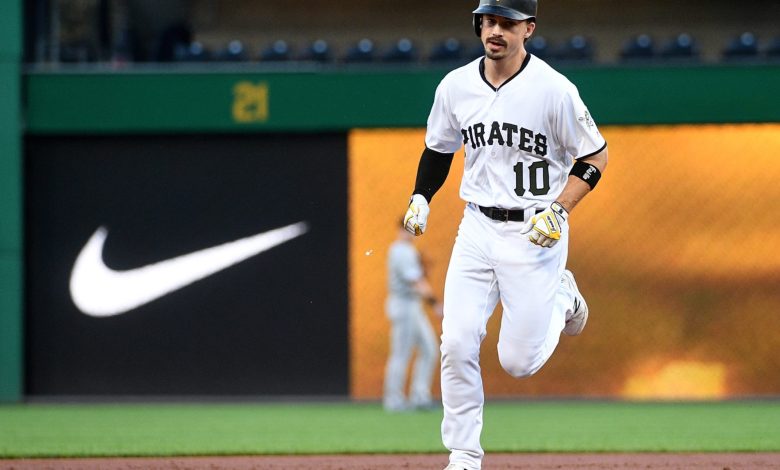 Although he was one of the only bright spots of the 2021 campaign for the Pittsburgh Pirates, Bryan Reynolds has yet to sit down with the team to negotiate a possible future between the two sides.
The 27-year-old outfielder told Jason Mackey of the Pittsburgh Post-Gazette that he had "heard nothing about it from them".
Reynolds, who played in his first All-Star Game after three seasons in MLB last year, appears to be part of the long-term plans for the organization, which hasn't made the playoffs since 2015. why this failure to contact him becomes strange, coming from the Pirates.
Normally, if you are a team that wants to undertake a reconstruction, you will try to surround yourself with good pieces. And when you manage to have some, you want to keep them for a long time. Bryan Reynolds is a guy who hit .302, had 24 homers and drove in 90 runs in 2021.
Relatively new to the Majors, he won't become a free agent until 2026, so the urgency may not be so obvious. However, his current contract is valid for the 2022 season, and that's it. After pocketing his $4.5 million this year, Reynolds will have to go through arbitration.
By granting him a contract extension, the Pirates would ensure both to retain the services of their best player, but also to avoid wasting unnecessary energy in arbitration. For a club trying somehow to improve, it would certainly be welcomed.
Last year, Pittsburgh finished the regular season with a poor 61-101 record, which gave the club last place in the National Central Division standings. He has been there for three years in a row.
So the Pirates can only get better. This is what Bryan Reynolds wants to focus on, he who would like to see the Pirates take steps to improve.