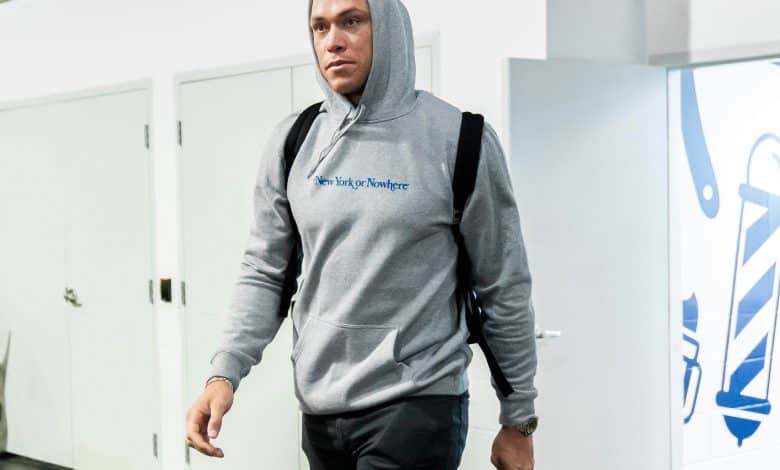 At the start of the offseason, I predicted Aaron Judge would return to New York despite a bigger offer elsewhere.
And what we learn is that this is indeed the case: he came back with the possibility of going to make more money elsewhere.
Obviously, at $360 million over nine years, the next captain of the Yankees is not to be pitied and he will make much more than the $213.5 million offered to him a year ago. You should know, however, that a certain club in California offered him more money than the Yankees.
But what I hadn't expected was that this club would be…the Padres. Bob Nightengale claims it was a $400 million deal. over ten years.
Make no mistake: the Giants were there too. Rumor has it they also offered at least $360 million for the star right fielder.
But at the last second, San Diego joined the dance. Was it when Trea Turner chose to turn her back on them (he had $342 million on the table) to go and play in Philadelphia at $300 million? Maybe.
But yesterday, if Judge went to San Diego (at the assizes of yesterday), it was not only to meet the Yankees and the Giants. There was indeed a renowned mystery team.
Recall that officially, San Diego is one of the smallest markets in MLB, but its owner does not seem to be aware.
Judge, with his no-trade clause, is therefore in New York to stay there, in the end. Unlike Albert Pujols 11 years ago, he chose to stay at home.
What the Giants will have to console themselves with is Arson Judge. Yesterday, the mistake of Jon Heyman, who sent "Arson" Judge to San Francisco, will never be forgotten.
Judge chose to return to New York not because of California taxes or money. After all, he had a bigger offer elsewhere.
It's because he wanted to play for the New York Yankees. Quite simply.