Baseball News
The Mets face several refusals to fill the bench coach position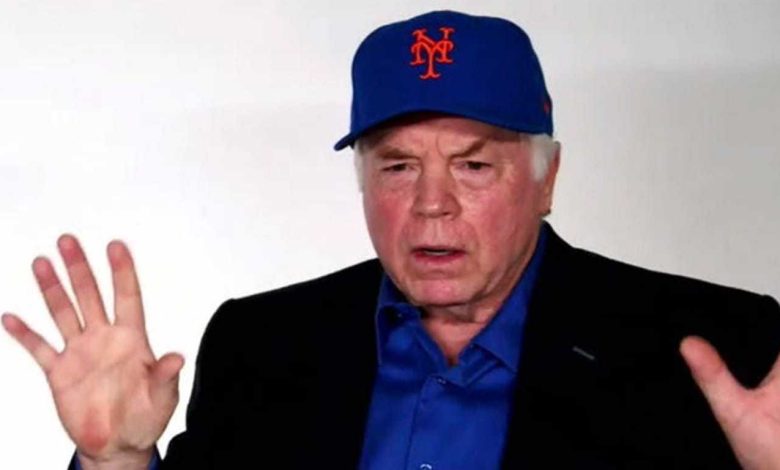 It will be recalled that before the work stoppage, the Mets were looking for a president of baseball operations and / or a GM to guide the ship. In the end, it was Billy Eppler who got the post of CEO after many refusals from men or teams.
But obviously, right now, it's groundhog day at the bench coach position, to become Buck Showalter's assistant. At least it would have been easy to find a manager in New York …
Recently, it became known that the Padres refused to see their quality control coach, Ryan Flaherty, interview in New York.
Jeff Pickler, member of coaching staff of the Reds, meanwhile, left the race to stay in Cincinnati.
Andy Stankiewicz, in charge of the university program of Grand Canyon University, declined to be considered by the Mets for the post.
Additionally, the Giants have refused to see their pitching coach Andrew Bailey get an interview in New York. In the industry, we think that going from a pitching coach to a bench coach is not necessarily a promotion and replacing a pitching coach in January is not ideal.
From what we know, there are therefore four candidates who said no (or who saw their team say no) to the Mets. There may be more.
Meanwhile, the A's are set to get their hands on Brad Ausmus's services for the same title. They do it on a smaller budget.
Does the pressure of working in New York in an organization with huge expectations scare some people like it scared on the management file? Possible. We must see a link there, at least.
I can't wait to see who ends up taking the job to become the right-hand man of Buck Showalter, the new team manager.
* Update: According to Andy Martino, the Mets bench coach has already been found, but not yet announced.
We don't know who it is.
What does David Cone think of Gerrit Cole?