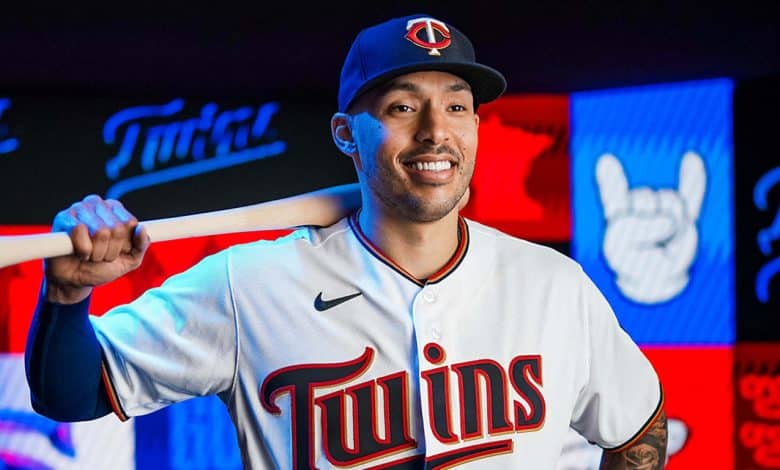 Carlos Correa is finishing his freshman year at Minnesota. With a three-year contract in hand, signed in March, Correa has an exit option at the end of this season.
Where will he end up next year? Everything is possible.
During the season, some rumors sent him to Atlanta, but the main interested party saw himself staying in Minnesota for the long term.
With two years remaining and $70.2 million, Correa could, according to many, fetch $30 million a year in a long-term contract.
Prior to August, Correa had a fairly ordinary season, but with its end to the season, Correa's value increases. As of August 1, Correa ranks tenth in batting average and ninth in average on base. A .323 batting average, including eight homers, nine doubles and a triple in 222 at-bats. Despite his stats, Correa is likely to end the season with worse stats than in 2021.
Still, some teams may be interested in Correa if he ends up on the free agent market. The Philadelphia Phillies, Chicago Cubs and San Francisco Giants will be looking for a shortstop player. The Atlanta Braves, Boston Red Sox and Los Angeles Dodgers could also be in the mix, as their shortstops will, in all likelihood, go on the free agent market. It's also possible that the St. Louis Cardinals and Los Angeles Angels could use a shortstop.
But, it all depends on Carlos Correa's decision to take his exit option or not. If he really wants to stay in Minnesota, the Twins are interested in negotiating a long-term contract to keep Correa on their team.
Will the fact that the Twins will miss the playoffs affect his decision?
In summary, the next few months are likely to be interesting for Carlos Correa.