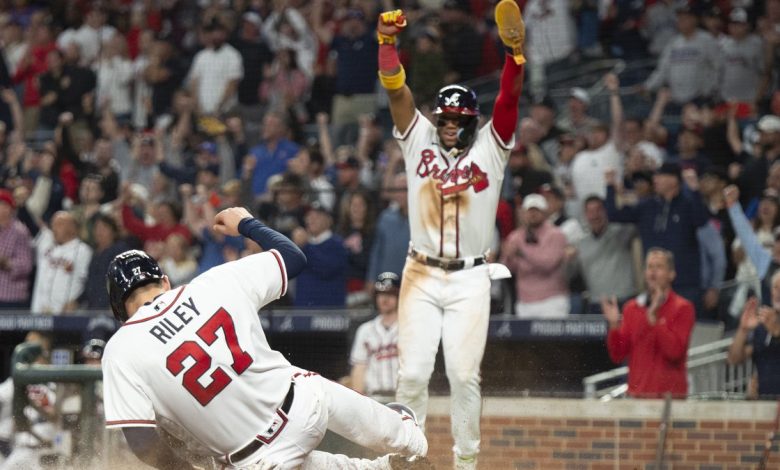 Even though the Braves have spent just eight days at the top of the division this year (compared to 175 from the Mets), that does not prevent them from getting their hands on the National East title.
For the fifth year in a row, the Braves have found a way to get their hands on the title, which is to their credit.
Note that in my eyes, it would be simplistic to simply say that the Mets, who have been seeking a 100-win season for the fourth time in their history, have escaped it. The recent sweep against the Mets has helped the Braves, yes, but to go for 101 wins like the Braves have done so far, it takes a badass baseball club.
So my eyes, it's mostly a great season from the Braves.
By force of circumstances, Atlanta therefore obtains a pass to the division series and avoids having to face the Dodgers (of Freddie Freeman) before a potential championship series.
The Mets will host the San Diego Padres this weekend, who officially finished ahead of the Phillies. Big guns will be on the mound in the coming days on both sides for the right to go play in LA
This formalizes the series between Philadelphia and Saint-Louis. The winner will earn a spot in the championship series against the Braves in a few days.
Here is, visually, what it looks like.
Note therefore that with a portrait that is also cast in stone in the American, today is not of much use for the ranking. There are individual runs to track (like batting averages, for example), but that's it.
The real season starts on Friday. Can't wait?
According to Marcus Stroman, the MVP of the American is Shohei Ohtani.
The man who caught Aaron Judge's 62nd homer is already rich. He will get rich.
Trevor Richards will pitch the first game today.
He's going to like that, the playoffs in Toronto.