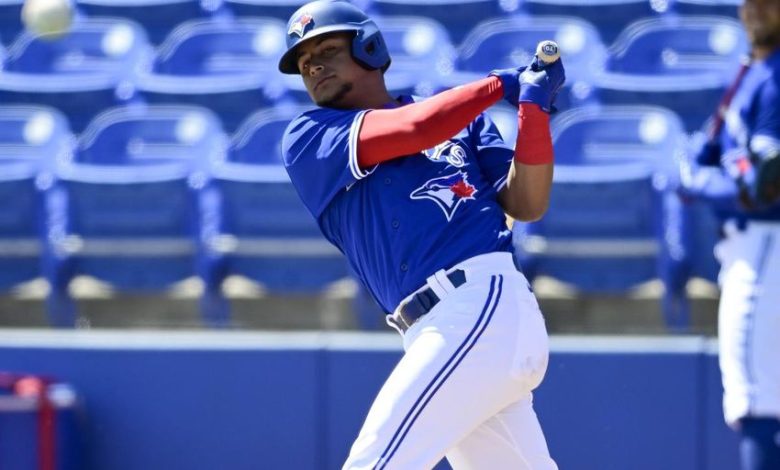 If the trend continues, the Blue Jays' way of recruiting outside the United States will be modeled on that of the Expos at the time.
Recognized today as one of the organizations with the best international recruiting system and the flair for detecting talent in undrafted players, doesn't all this remind you of the Expos model of the 80s and 90s?
The Jays, knowingly or unknowingly, ripped a page out of the Expos book by wanting to have a dominant Latin line.
The Vladimir Guerrero Jr. Alejandro Kirk, Gabriel Moreno and Orelvis Martinez take us back to the golden years of the Expos as the pipeline moving talent from the south to the north was fully exploited.
Vladimir Guerrero, Javier Vazquez, José Vidro, Orlando Cabrera, Mel Rojas and so on have all shone in Expos uniforms thanks to the strength of the Montreal organization's international recruitment.
Several teams based in the United States have always been cautious, even going so far as to sulk when it comes time to pick up a young talent from the Dominican Republic or Venezuela. It seems the Jays, like the Expos, aren't afflicted with the same ailment.
Is it the fact that, just like the Expos in the past, the Blue Jays play on Canadian soil, which allows more openness to talent coming from further south by not being content to scrutinize only the players playing within American university programs?
Is it down to the audacity of the organization, which sees beyond the end of its nose when it comes to choosing the right athlete at the right time?
Several questions are raised and remain unanswered, but the conclusion is that the young Jays from Central America or the West Indies will be important players who will contribute to the success of the team for many years to come.
It's refreshing to see that some aren't afraid to break out of traditional models and are turning to more innovative ways of doing things.
In addition, the Jays have an advantage that the Expos did not enjoy at the time: baseball has developed a lot in Canada over the last decade, which means that the recruiting potential there is much more interesting now.
Jays scouts must now juggle the possibility of choosing a young Latin or Canadian player.