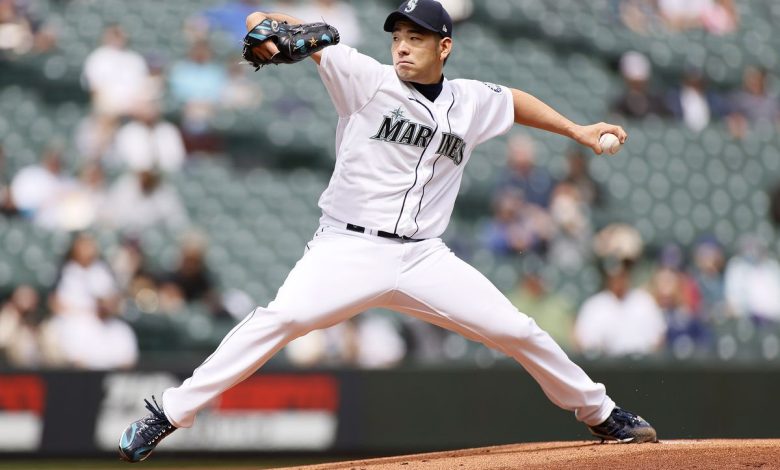 The Toronto Blue Jays have managed to get their hands on pitcher Yusei Kikuchi. The left-hander has signed a three-year contract.
He will earn $36 million in total, or $12 million per season.
Recall that the pitcher had refused a contract option of $ 13 million in 2022 with the Seattle Mariners, which made him free as the air.
And since the Mariners signed Robbie Ray, the two clubs "swapped" a southpaw. Advantage Seattle, which has the Cy Young hands, even if the contract is not in the same waters.
Jose Berrios, Kevin Gausman, Hyun-Jin Ryu, Alek Manoah and Yusei Kikuchi are therefore in town. We are talking here about one of the good rotations of the division, but also of the American.
And if they throw in the order listed here, Manoah will be protected by two southpaws, which isn't bad.
Having two left-handers will help and with Ross Stripling as an extra, who can come to help in case of injury, it's some nice depth.
Does Nate Pearson find her funny? Surely not.
Details to come…