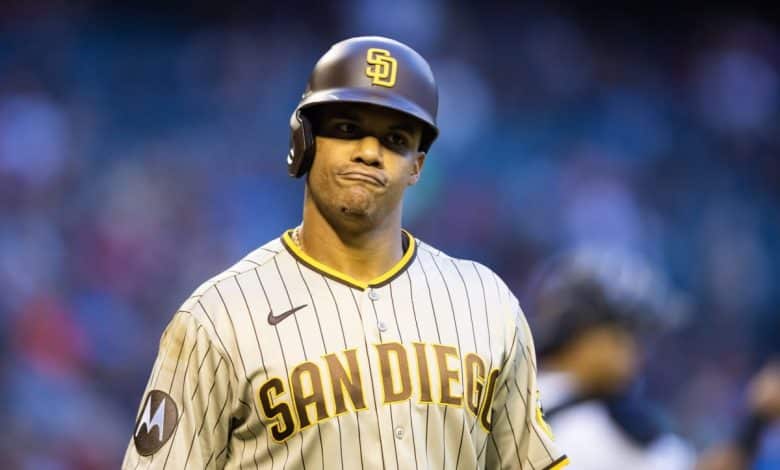 When we look at the Oakland Athletics and the San Diego Padres, we quickly notice that the two clubs are poles apart. On the one hand, the A's are liquidating their team like there's no tomorrow, while on the other, the Padres are bringing a ton of big names to town.
Needless to say, expectations are higher in San Diego than in Oakland.
Clearly, looking at the alignment of the two clubs, one would be inclined to say that the attack of the Padres is much more productive than that of the Athletics. It's easier to bet on Juan Soto, Fernando Tatis Jr., Manny Machado and Xander Bogaerts than Esteury Ruiz, Brent Rooker and Ryan Noda, say.
However, at the quarter of the season, we notice a rather interesting phenomenon: the Athletics have scored one point more than the Padres since the start of the campaign.
It's important to put some context: the A's have played one game more than the Padres and the latter have been without Tatis Jr. and Machado for a good part of the campaign.
And with guys like Ruiz and Rooker impressing at the start of the season, it's true that the A's are surprising a bit (offensively speaking).
That said, even if we give a slight advantage to the Padres for this reason, the fact remains that seeing the club be at the level of a team like the A's is quite disappointing. In fact, it's almost surreal considering the difference in sheer talent between the two clubs.
This week, colleague Charles-Alexis Brisebois wrote that money does not buy championships based, in particular, on the case of the Padres.
And clearly, this statistic proves him right. Seeing the Padres among the five worst offenses in the league is appalling considering the talent and the money invested in the group.
Even if the boss of the Padres still believes in his club (which is led by Bob Melvin, the former A's), it is time for the club to wake up.
There is still a more than plausible scenario in which the Padres start hitting at the height of their potential. That said, at the quarter of the season, they are 30 points behind the league average (205) and they are 105 behind the Rays (278), who lead the league at this level.
Again, it's not normal for a club with the strike force like the Padres to lag so far behind a team like the Rays who, despite guys like Wander Franco and Randy Arozarena, haven't so many big names.
The Padres will have to start scoring, and they will have to do it fast. I'm still confident they'll get there, but they'll have to show me something soon to keep me hopeful.