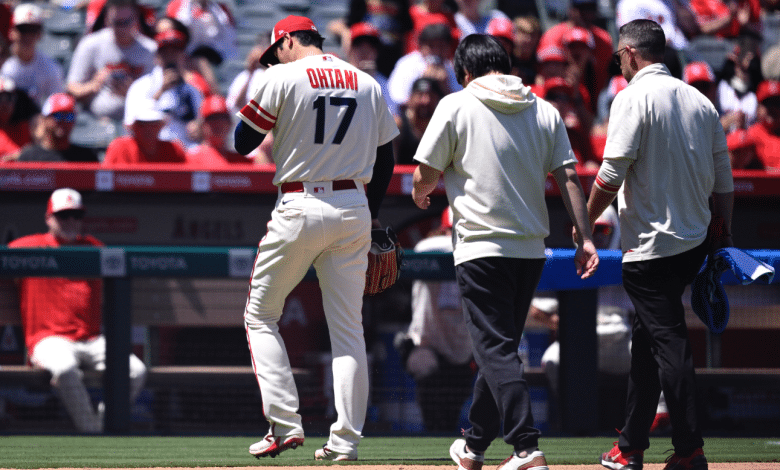 Tonight, Shohei Ohtani is the Angels' hitter of choice. Until proven otherwise, he will strike for his people, despite a tear in the elbow.
Is it prudent? We can think so. But at the same time, you might think the Angels don't always do things the right way.
Why am I saying that?
Because the Angels, despite the fatigue in the pitcher's arm, took weeks to give him imaging to find out what was wrong with him.
You will understand that this is not exactly ideal and that the comments of the GM of the Angels went badly in the world of baseball.
Was it by telling themselves that the player wanted to play and that they wanted to please him, they who want to do everything to keep him?
It is possible, that. That said, all the players want to play… which means that I don't intend to throw the first stone at him.
Right now, every decision the Angels make is made with the idea that the pitcher and hitter of choice might just freak out and look elsewhere.
Is it because the club didn't want bad news? It is also a theory that we must, by force of circumstance, analyze.
After all, he pitched last August 9, which is far in our minds, and he quickly requested a leave start. The Angels gave it to him.
His velocity was down and when he next started on the 23rd (two days ago) he wasn't himself. His velocity was low… and tests concluded he had a tear.
The Angels had the means to protect the pitcher, but they didn't. It's pretty ordinary.
Mookie Betts is back in Boston.
Touching. Corbin Carroll's parents are proud of their son.
The Justin Verlander effect in Houston is big.
Official: the A's will not make the series. #Surprise
Lucky Hyun-Jin Ryu is here.