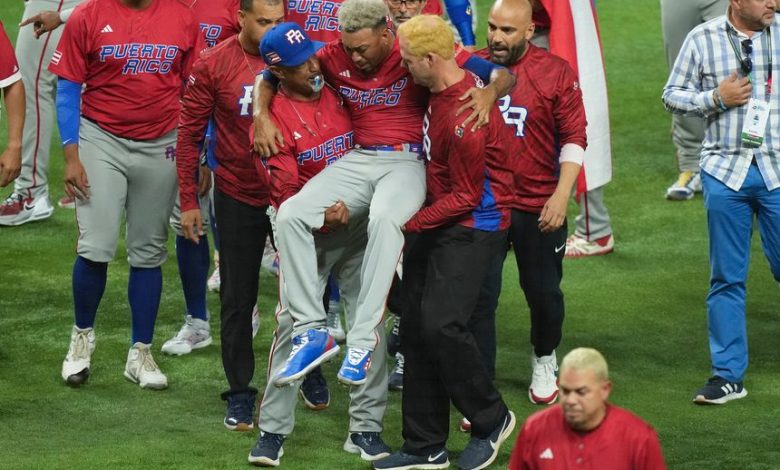 I know a lot of people resent the World Classic for Edwin Diaz's injury. That said, we know that this is part of the game and injuries may occur.
And that, all the players who participate understand it. They like to represent their country and create excitement all over the world.
Do you know who understands that, too? Dishes.
After all, they have seen that it is also possible to get injured in training camp. Brandon Nimmo is a good example.
According to what Will Sammon (The Athletic) reports, Steve Cohen does not want the Classic. Whether publicly or privately, he knows it's part of the game.
In fact, at the moment, he is more in solution mode. He wants to do everything to get his pitcher ready to pitch as quickly as possible.
He therefore treats Diaz with small onions.
Cohen has therefore hired a physical trainer, a nutritionist and a personal chef whose objective will be to allow Diaz to put the odds in his favor.
It would be easy to say that insurance is going to pay Diaz's salary, allowing Cohen to put the money elsewhere. But in reality, Cohen is not afraid to put money on the table and insurance or not, he wants to do everything to win.
Losing hundreds of millions of dollars a year does not scare him.
It's unclear if that will help Diaz return this year. Everything would really have to be perfect to see it launch this season, we will tell each other.
If we had to bet, it looks like his season is over and Narco won't play until 2024 at Citi Field. However…
Diaz tells everyone he's going to pitch this year. Cohen puts the odds in his favor. The launcher was operated in less than 24 hours because the stars were aligned. Diaz is treated with small onions.
So far, the Mets have done the right thing. That's not to say he'll heal any faster and setbacks may occur in his rehabilitation process, but the Mets haven't said their last word.