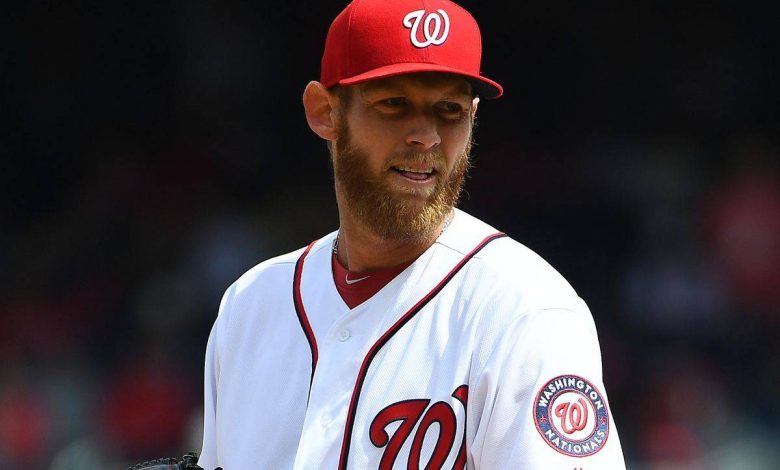 As you may know, Stephen Strasburg isn't exactly the healthiest guy out there. Dominant at times, his career was marred by injuries.
I talk about it in the past tense since everything indicates that the one who is at the heart of a $245 million contract will no longer play baseball.
For what? Because his body no longer follows.
In fact, we learned that the Nationals have been forced to put a stop to his return to play process since he is not able to progress.
The problem lies with the nerves. In fact, the doctors may have tried to come back by being too intense, which could jeopardize his whole health.
And no one wants that. The game is not worth the candle.
So there's a huge chance that the pitcher, who won the World Series MVP in 2019, has only pitched 31.1 innings in total on the terms of his seven-year contract (2020-2026).
His right side is really messed up, from what we understand. When he tries to return to the game, he just can't.
The Nationals, who are unable to ensure the contract as it should, are therefore taken. The club is rebuilding and he can't do much to get rid of this contract.
Everyone knew it was a risk, but hey: in the end, it's bad for the guy's health.