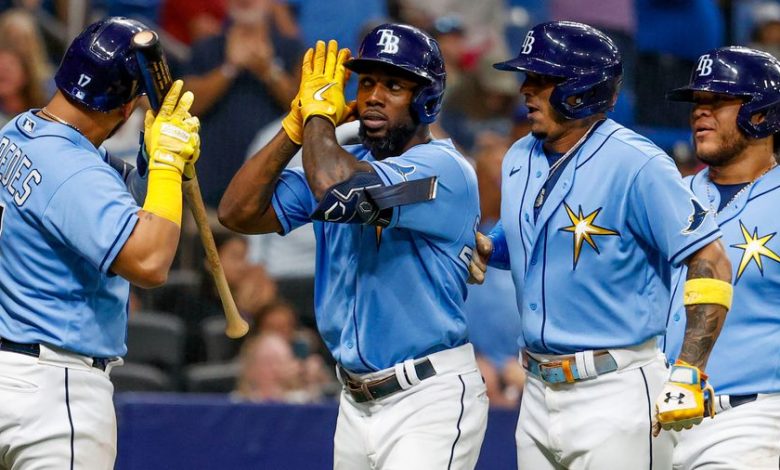 Yesterday, for the second time in as many days, the Tampa Bay Rays received the visit of the Toronto Blue Jays in Florida.
And for the second time, it went wrong for the Toronto club.
After giving 10 points on Thursday (in a start by Jose Berrios), it was this time under a start by Mitch White that John Schneider's men gave 10 points.
In either case, a depleted enclosure failed to hold the fort.
The Blue Jays are going to need the help of Alek Manoah today to stop a three-game losing streak. Why?
Because the ranking of the American is getting tighter and tighter.
The Rays have joined the Jays in the standings and the Mariners, who lost, are a game and a half behind the two rivals wild cards. Home advantage is still in play for many teams…
The Orioles are only three games away from the playoffs. It's still very realistic to think that they will fight until the end.
That said, when it comes to division winners, everything seems to be cast in stone. The Astros and the Yankees will offer the two best places of the American and the Guardians are eight and 11 games ahead of the White Sox and the Twins.
In the National, the Padres lost a big game despite a well-placed homer from Juan Soto. The club's playoff spot is in jeopardy as the Brewers are two games behind San Diego.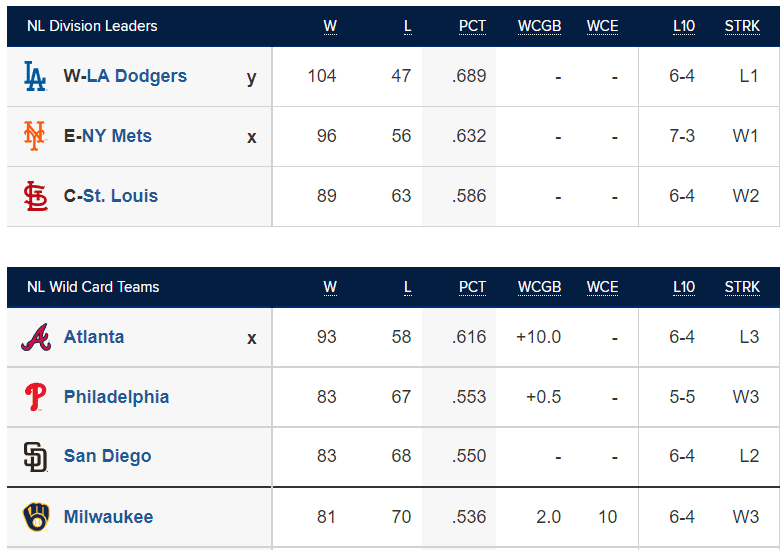 The Dodgers won their division, the Cardinals should do the same and there remains a good fight in the East between New York and Atlanta. Is it going to give a big run?
The Phillies, who have been playing for .500 for 10 games, will have to give a bit more.

Craig Kimbrel is no longer the closer of the Dodgers.
Julio Rodriguez is injured.
200 strikeouts for Shohei Ohtani.