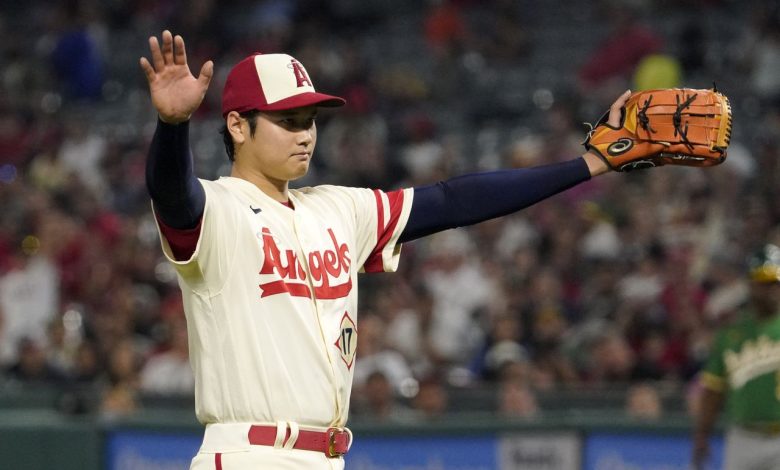 Shohei Ohtani is a player from a mold different from the others. The guy is able to throw like a great gunner, but also hit the ball with confidence.
The best proof? Yesterday, while Shohei the pitcher brought a game without a run or hit in the eighth, Shohei the batter put the ball for sure in a 14th straight game.
In eight innings of work, Ohtani struck out 10 guys and gave up his first hit (of two) after 7.2 innings of work.
He didn't give up a point and earned the victory, a 15th this season.
We agree that the MVP belongs to Aaron Judge, but we will agree that Ohtani is having an exceptional season. He has become a formidable pitcher and his batting is more than good.
If he played in New York, he would be an MVP…and apparently New York isn't an impossible destination for him in the future.
Ohtani says his 2022 season is even better than 2021, when he won the MVP unanimously. He continues to progress and I can't wait to see what the future holds for him.
But looking at the standings and his desire to win, I can't believe whoever's a free agent in a year and a half will want to stay in Anaheim.

Warning: the movie is about to start.
At 698 homers, Albert Pujols felt the pressure.