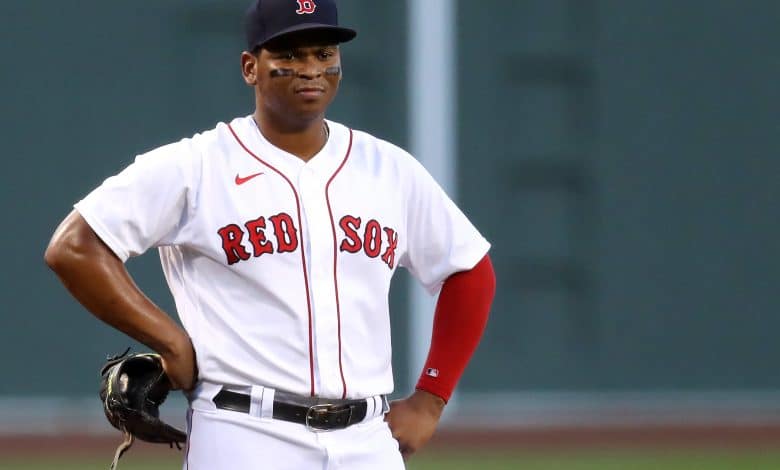 Since 2018, their last conquest, the Red Sox have had their ups and downs. In fact, this has been the case for about ten years.
All that to say that right now, Boston is not having the best season in its history, but the club is still surpassing the expectations placed on it.
Yes, the Red Sox are last in the East Division, but with a record over .500, let's just say it's really not that bad.
I didn't expect the Sox to .537 in the quarter of the season.
Will this last? I don't know.
If Boston continues to stick performances like the one last night, when the Cardinals ate the club with Corey Kluber on the mound, it won't help the red squad cause.
To avoid such performances, the Red Sox are in action to try to pack the dead wood. And last night, that's what happened.
How? By nominating Ryan Brasier for subpoena (DFA). The goal is most likely to make room for Joely Rodriguez.
Brief. All that to say that by saying goodbye to Brasier and his 7.29 ERA, the Red Sox said goodbye to another player who won the World Series in 2018 with the club.
At the moment, it's not complicated, there are only two players left who won in 2018: Rafael Devers and Chris Sale.
Note that the Red Sox will be in San Diego this week, which will allow us to see a former (Xander Bogaerts) who won in 2018… but who left.
I don't know how long Chris Sale (who is back to being himself) will be able to pitch for the Red Sox, but within a few years Rafael Devers will be the last representative.
Remember that he is under contract for more than 10 years.
Alex Cora, who was manager in 2018, will therefore have to rely on his veterans who have already won to try to recreate the magic of the late 2010s.

The Mets need MadMax in health.
A big hope is recalled to Cincinnati.