Baseball News
Rachel Balkovec has only good words for Jasson Dominguez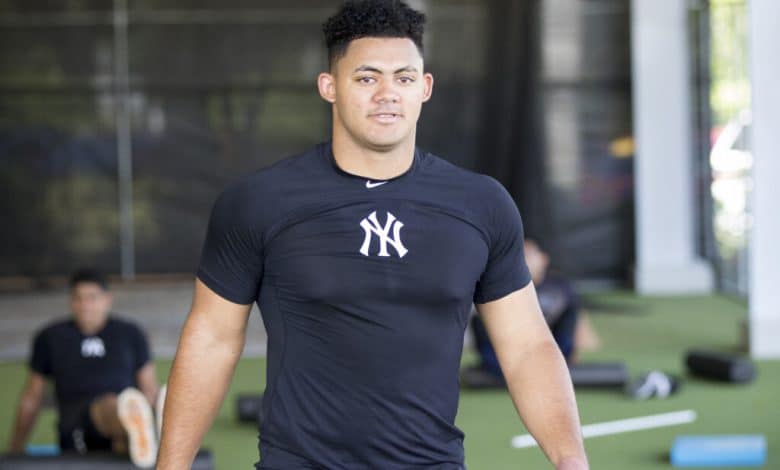 The case of Rachel Balkovec has caused a lot of talk in the last few days and that is completely normal. After all, it is not at all times that we see a woman being engaged in an MLB formation.
This week, the Yankees have indeed chosen to appoint a woman as manager for their affiliated club in level A, a news that has caused a lot of ink to flow.
If there's another player that's getting attention and talking about him within the Yankees organization, it's Jasson Dominguez.
Seen by many as a very bright MLB hope for the future, the 18-year-old will continue his apprenticeship in the minor leagues in 2022.
That's kind of why I'm talking to you about these two people this morning: the chances of them working together are good in the next year, when Dominguez should start the season with the Tampa Tarpons, precisely the club that Balkovec leads.
The two main interested parties seem to get along well and this turns out to be excellent news for the Yankees organization. A young person like that who has great confidence in his manager can only bring good things, both on and off the field.
The woman in question also says she is very impressed by the development of the young man, a bit like everyone else. He is progressing at a phenomenal rate and we should not expect to have to wait several more years before seeing him make his debut in the MLB.
On the other hand, what is interesting in his case is that he seems to want to be an excellent teammate. He is currently taking English lessons with Balkovec to become a leader in the locker room, both for his Latin American and American teammates.
The ceiling is high in his case. If he develops into the much-anticipated player, the Yankees will have a damn good gem on their hands.
Until then, let's take advantage of his development and wait for him to shine in the best baseball league on the planet.